Lifeboat Foundation Scientific Advisory Board reaches 1,000 members
Abstract
The Lifeboat Foundation Scientific Advisory Board reaches 1,000 members.
Story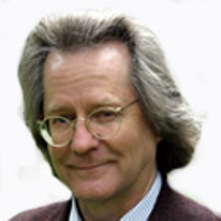 July 2, 2009 —
A. C. Grayling
, British philosopher and author, joins our Scientific Advisory Board, becoming our 1,000th member. He joins Ray Kurzweil, Nobel Laureates Sir Clive W.J. Granger, Eric S. Maskin, and Wole Soyinka, and many other luminaries, to participate in the Lifeboat Foundation goal of "Safeguarding Humanity".
The Lifeboat Foundation Scientific Advisory Board is broken up into 34 subboards ranging from Human Trajectories to Particle Physics to Space Settlement and has developed 25 programs ranging from a BioShield program to a NanoShield Program to a SecurityPreserver Program. More information about these programs is available at
https://russian.lifeboat.com/ex/programs
.
The Lifeboat Foundation is developing a world-class think tank with a rich cognitive diversity of philosophers, economists, biologists, nanotechnologists, AI researchers, educators, policy experts, engineers, lawyers, ethicists, futurists, neuroscientists, physicists, space experts, and other top thinkers to help humanity survive
existential risks
and possible misuse of increasingly powerful technologies, including genetic engineering, nanotechnology, and robotics/AI, as we move towards the
Singularity
.
Unlike most organizations, whose advisory boards are too small to do more than provide some advice, our think tank provides action as well as words. Our board members have developed
programs
, created
reports
,
donated
money, fueled our
blog
, joined our
staff
, launched numerous
forums
,
organized
events, and provided input on a range of issues from web design to grant proposals to ideas for new areas that Lifeboat Foundation should be involved in.
---
A. C. Grayling
was born in Luanshya, Zambia and spent his formative years in the British expatriate community of East Africa. His first exposure to philosophical writing was at the age of twelve when he read an English translation of Plato's Charmides dialogue. At fourteen he read G. H. Lewes' Biographical History of Philosophy. This work was instrumental in confirming his ambition to study philosophy. He later remarked on the text, "It superinduced order on the random reading that had preceded it, and settled my vocation."
After moving to England in his teens Anthony studied at Sussex University (while there he simultaneously studied for an undergraduate degree of the University of London as an external student), and Magdalen College, Oxford where he obtained his doctorate in 1981. The subject of his thesis was "Scepticism and Transcendental Arguments". This was supervised by the philosophers P. F. Strawson and A. J. Ayer. He lectured in philosophy at St Anne's College, Oxford before taking up a post at Birkbeck, University of London in 1991, where he subsequently became Reader in Philosophy (1998), and then Professor of Philosophy (2005). Anthony is also a director of and regular contributor to Prospect Magazine.
His main areas of interest in technical philosophy lie at the intersection of theory of knowledge, metaphysics, and philosophical logic. He brings these subjects together in an attempt to define the relationship between mind and world, and in so doing he is among other things challenging philosophical scepticism.
For more information about the LF SAB, please click
here
.
####
About Lifeboat Foundation
The Lifeboat Foundation is a nonprofit nongovernmental organization dedicated to encouraging scientific advancements while helping humanity survive existential risks and possible misuse of increasingly powerful technologies, including genetic engineering, nanotechnology, and robotics/AI, as we move towards a technological singularity.
Contacts:
Lifeboat Foundation News office
1468 James Rd
Gardnerville, NV 89460, USA
+1 775-409-3122
[email protected]