For those in Colorado who are interested in attending a talk by John Troeltzsch, Sentinel Ball Program Manager, Ball Aerospace & Technologies Corp. please R.S.V.P Chris Zeller ([email protected]) by Tuesday, 26 February 2013 for badge access. US citizenship required.
6:00 pm Thursday, February 28th 2013
6:00 pm Social, 6:30 pm Program
Ball Aerospace Boulder Campus RA7 Conference Room
1600 Commerce St
Boulder, CO 80301
It will be good to see you there.
About the Talk: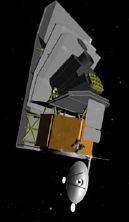 The inner solar system is populated with a half million asteroids larger than the one that struck Tunguska and yet we've identified and mapped only about one percent of these asteroids to date.
This month's program will introduce the B612 Foundation and the first privately funded deep space mission–a space telescope designed to discover and track Near Earth Objects (NEO). This dynamic map of NEOs will provide the blueprint for future exploration of our Solar System, enabling potential astronaut missions and protection of the future of life on Earth.
The B612 Foundation is a California 501©(3) non-profit, private foundation dedicated to protecting the Earth from asteroid strikes. Its founding members Rusty Schweickart, Clark Chapman, Piet Hut, and Ed Lu established the foundation in 2002 with the goal of significantly altering the orbit of an asteroid in a controlled manner.
The B612 Foundation is working with Ball Aerospace, Boulder, CO, which is designing and building the Sentinel Infrared (IR) Space Telescope with the same expert team that developed the Spitzer and Kepler Space Telescopes. It will take approximately five years to complete development and testing to be ready for launch in 2017–2018.
About John Troeltzsch: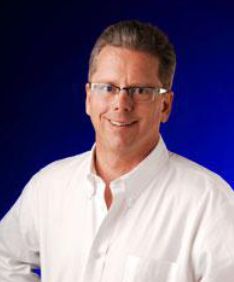 John Troeltzsch is the Sentinel mission program manager for Ball Aerospace. Troeltzsch received his Bachelor of Science in Aerospace Engineering from the University of Colorado in 1983 and was immediately hired by Ball Aerospace. While working at Ball, Troeltzsch continued his studies at C.U. and received his Masters of Science in Aerospace Engineering in 1989. He has been a member of AIAA for over 30 years. During his 29 years at Ball Aerospace, Troeltzsch has worked on three of Hubble's science instruments and in program management for the Spitzer Space Telescope. Following Spitzer's launch in 2003, Troeltzsch joined Ball's Kepler team and was named program manager in 2007. For the Kepler mission, Troeltzsch has managed the Ball team, including responsibility for cost, schedule, and performance requirements.
Link to pdf copy of invitation, http://www.iseti.us/pdf/AIAA-Sentinel-Feb.pdf