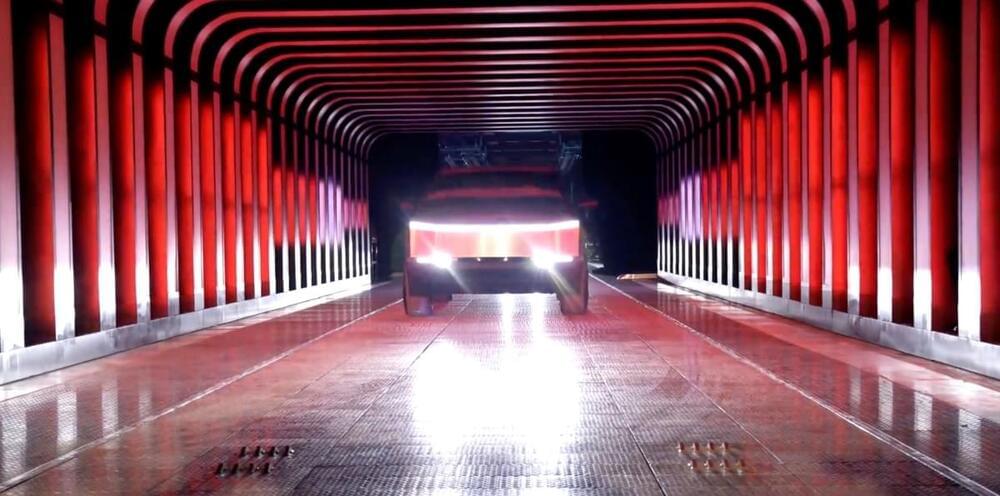 With dubstep as the soundtrack and neon lighting as the backdrop, Elon Musk handed the first Cybertrucks over to a select group of customers that included Reddit co-founder and VC fund Seven Seven Six founder Alexis Ohanian and Trousdale Ventures founder and CEO Phillip Sarofim.
The live streamed portion of the Tesla Cybertruck delivery event was a short affair — around 30 minutes. But the event still had all the traditional trappings one has come to expect from Tesla: the pomp and pumpy music, VIP guests and of course, Musk.
The Tesla Cybertruck deliveries come at least six years since Musk first tweeted about building a truck and four years since he debuted the futuristic-looking pickup.