About: Martine Rothblatt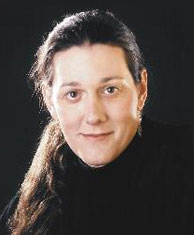 Website:
https://lifeboat.com/ex/bios.martine.rothblatt
Martine Rothblatt, Ph.D., MBA, J.D., 2 Hon DScs, Hon LLD is an American lawyer, Author, and Entrepreneur. She is the 2021 Lifeboat Foundation Guardian Award winner. Her most recent book is "Virtually Human: The Promise — and the Peril — of Digital Immortality". She started United Therapeutics (NASDAQ: UTHR) in 1996 and has served as Chairman & CEO since its inception. The company develops and commercializes unique analogs of natural molecules for cardiopulmonary disorders, novel monoclonal antibodies for certain cancers, small glycobiologicals for infectious diseases, telemedical services (including for International Space Station astronauts), and nutriceuticals. Prior to starting United Therapeutics, in 1990 she created Sirius Satellite Radio and served as its first Chairman & CEO. She also initiated and led the effort to get the Federal Communications Commission to create the satellite radio service in which both Sirius and XM operate, based on underutilized frequencies and the novel concept of using GPS-type antennas for digital audio. President Clinton Receives "Two Stars for Peace" from Martine Rothblatt at Deutsche Bank 2005 Health Care Conference in Baltimore, Maryland.
1 post by Martine Rothblatt