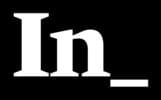 "This isn't a conspiracy theory. Listen to former Israeli officials such as Brig. Gen. Yitzhak Segev, who was the Israeli military governor in Gaza in the early 1980s. Segev later told a New York Times reporter that he had helped finance the Palestinian Islamist movement as a " counterweight" to the secularists and leftists of the Palestine Liberation Organization and the Fatah party, led by Yasser Arafat (who himself referred to Hamas as " a creature of Israel.")
The Israeli government gave me a budget, the retired brigadier general confessed, and the military government gives to the mosques.
Hamas, to my great regret, is Israel's creation, Avner Cohen, a former Israeli religious… More.
Continue reading "Blowback: How Israel Went From Helping Create Hamas to Bombing It" »