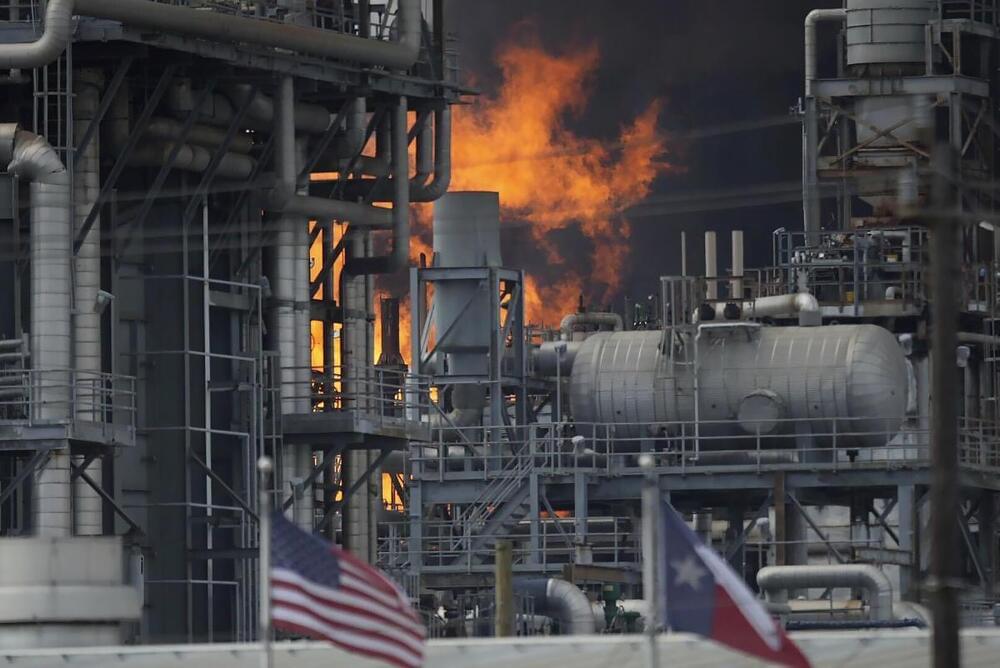 DEER PARK, Texas (AP) — Fire erupted at a petrochemical plant in the Houston area Friday, leaving five workers hospitalized and sending up a huge plume of smoke visible for miles.
The Harris County Sheriff's Office said the fire was at a Shell USA Inc. facility in Deer Park, a suburb east of Houston.
Law enforcement received a call to help divert traffic around the plant just after 3 p.m., Harris County Sheriff's Office spokesman Thomas Gilliland said. The city of Deer Park said in an advisory that there was no shelter-in-place order for residents.