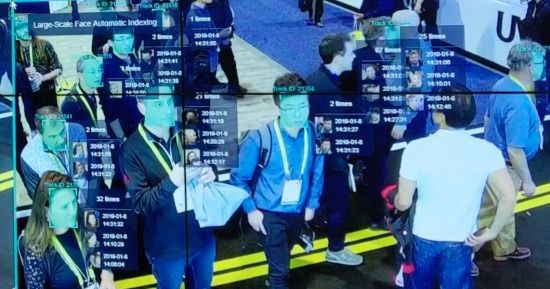 "Facial recognition is a uniquely dangerous form of surveillance. This is not just some Orwellian technology of the future — it's being used by law enforcement agencies across the country right now, and doing harm to communities right now," Fight for the Future deputy director Evan Greer said in a statement shared with VentureBeat and posted online.
---
Members of the United States Congress introduced a bill today, The Facial Recognition and Biometric Technology Moratorium Act of 2020, that would prohibit the use of U.S. federal funds to acquire facial recognition systems or "any biometric surveillance system" use by federal government officials. It would also withhold federal funding through the Byrne grant program for state and local governments that use the technology.
The bill is sponsored by Senators Ed Markey (D-MA) and Jeff Merkley (D-OR) as well as Representatives Ayanna Pressley (D-MA) and Pramila Jayapal (D-WA). Pressley previously introduced a bill prohibiting use of facial recognition in public housing, while Merkley introduced a facial recognition moratorium bill in February with Senator Cory Booker (D-NJ).
Continue reading "Congress introduces bill that bans facial recognition use" »