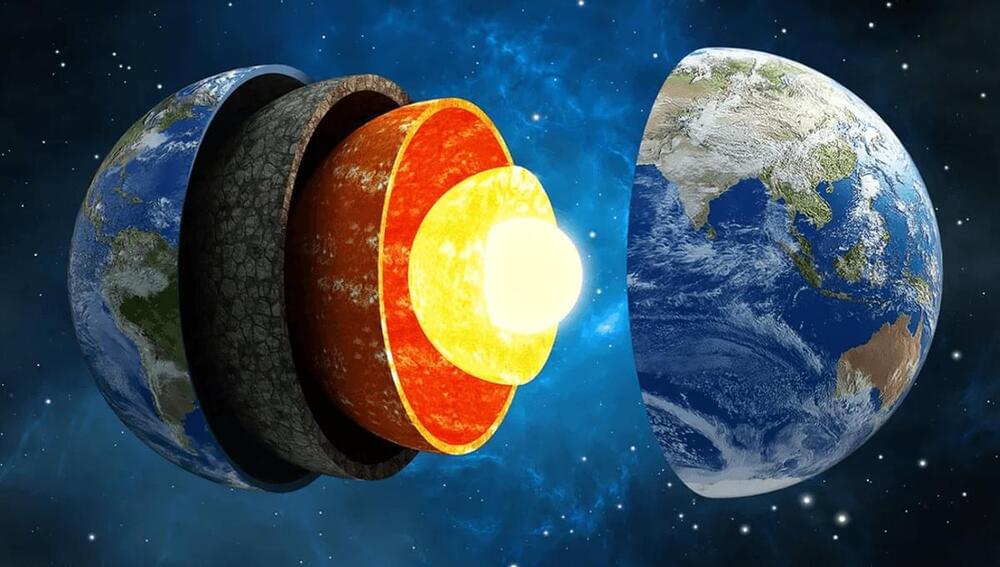 Here's an unusual fact that takes a bit of explaining. The center of the Earth is around two and a half years younger than the surface.
About 4.6 billion years ago, a hot cloud of dust orbiting the Sun coalesced and cooled. As it did so, the heavier elements formed the center of the Earth, while lighter elements formed the mantle, and the thin layer of crust formed on the surface. This all took place at the same time, with the minor caveat that Earth has accumulated more matter in the intervening years, including potentially from planet Theia, which may have formed the Moon and left mysterious structures deep within the Earth. And yet now the center is younger than the outer bits. How?
A team of physicists calculated this strange fact in 2016. The team was aware that in the 1960s theoretical physicist Richard Feynman gave a lecture in which he stated, according to the possibly erroneous transcription, that the center of the Earth is "one or two days" younger than the surface because of the time-dilating effects of gravity. The team write that they had seen this claim repeated without being checked, likely due to "proof by ethos", where a scientist's status is so high that their results and calculations aren't questioned.