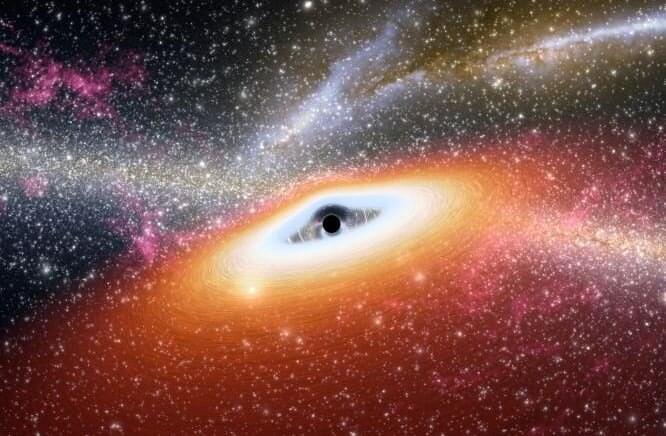 I either think this has to do with some unknown physics problem like lack of some sorta gravity on spacetime fabric or it could be piloted by lifeforms as a black hole spaceship. Either way this could be addressed with a laser that could evaporate it back into light for instance a matter into light laser or put it back in place with a stasis field.
---
Supermassive black holes (SMBHs) lurk in the center of large galaxies like ours. From their commanding position in the galaxy's heart, they feed on gas, dust, stars, and anything else that strays too close, growing more massive as time passes. But in rare circumstances, an SMBH can be forced out of its position and hurtle through space as a rogue SMBH.
In a new paper, researchers from Canada, Australia, and the U.S. present evidence of a rogue SMBH that's tearing through space and interacting with the circumgalactic medium (CGM.) Along the way, the giant is creating shock waves and triggering star formation.
Continue reading "Astronomers spot a rogue supermassive black hole hurtling through space leaving star formation in its wake" »