Ian Sample and agencies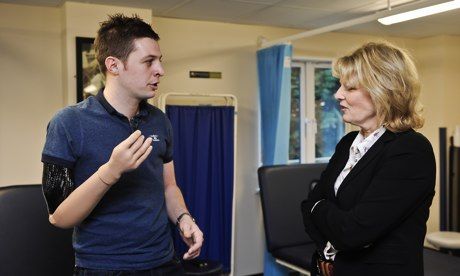 A soldier whose arm was blown off by a rocket-propelled grenade in Afghanistan has become the first person in the UK to master a prosthetic limb controlled by thought.
Corporal Andrew Garthwaite, 26, has spent two years learning how to move the arm and grip objects after a six-hour operation to have the limb wired into his body at a medical facility in Vienna.
The operation involved rewiring some of Garthwaite's nerves so that nerve fibres that once controlled his arm and hand movements instead hooked up to his chest muscles. Electrodes placed on his chest pick up the muscle movements and convert them into signals that direct the prosthetic limb.