By Liz Gannes — Re/Code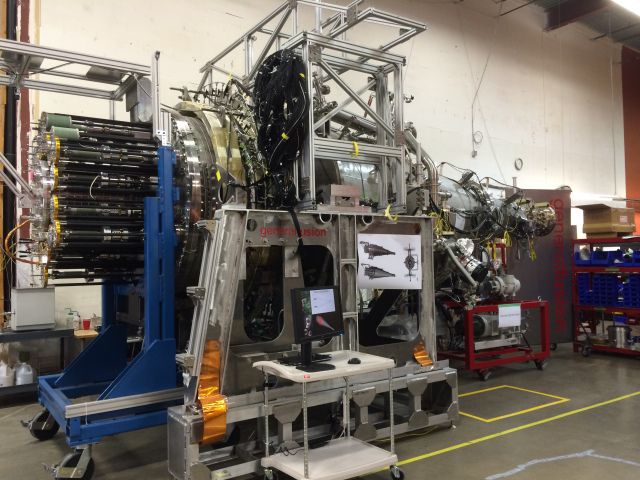 Vancouver is a land of scenic harbors, tall mountains and startups trying to harness the limits of physics.
In town for the TED conference, I had the occasion to visit two such companies yesterday: D-Wave and General Fusion. D-Wave, a quantum computing company, is all about the very cold and the rather tiny. It has built enormous refrigerators that each house a single chip, laced with "qubits" that can be in the superposition of both 1 and 0 at the same time and can carry an electric current with no resistance at low temperatures.
Meanwhile, General Fusion is all about huge and hot. The company is putting together the pieces for an alpha version of a nuclear reactor plant that would use magnetized target fusion. That is, it slams together hydrogen atoms by shooting donut-shaped electrified plasma into a chamber where it's squished by synchronized pistons from all angles. This happens at a temperature of 150 million degrees. The point: To create clean and cheap energy.