Kurweil AI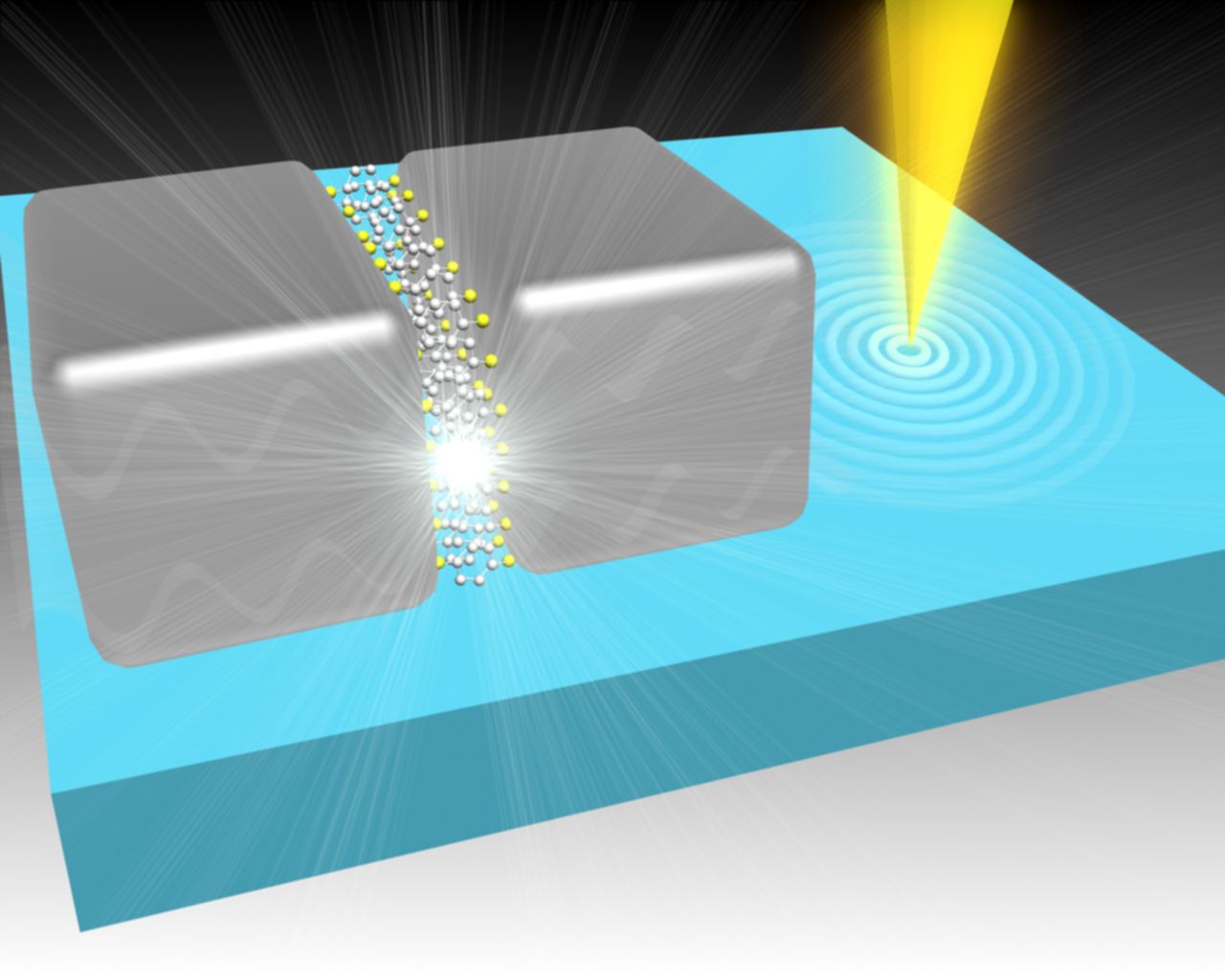 Circuits that can operate at frequencies up to 245 terahertz — tens of thousands times faster than today's state-of-the-art microprocessors — have been designed and fabricated by researchers at National University of Singapore and Agency for Science, Technology and Research (A*STAR).
The new circuits can potentially be used to construct ultra-fast computers or single-molecule detectors in the future, and open up new possibilities in nanoelectronic devices. For example, by changing the molecules in the molecular electronic device, the frequency of the circuits can be altered over hundreds of terahertz.
The invention uses a new physical process called "quantum plasmonic tunneling." Plasmons are collective, ultra-fast oscillations of electrons that can be manipulated by light at the nanoscale.