.#democracy. #you. #indie. #webcontent. #contentmarketing. @HJBentham.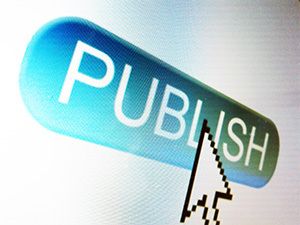 Ever wanted to be the subject of international news, or to be recognized as an expert in your field? In the age of the web, both are relatively easy for anyone to accomplish – and it really matters. Thanks to digital culture, equal opportunity is becoming an unstoppable reality rather than an empty promise from ultimately self-centered authorities and companies.
Everyone knows the internet transforms humanity. Well-known YouTubers such as
TheAmazingAtheist
have depended on this transformative power of the web for their fame and popularity. It takes geography out of the human equation, and makes it possible to share ideas with ever vaster and more diverse audiences. In many ways, such beautiful communication discredits the idea that humans have to reside in arbitrarily delineated areas of land called states. But did you know you can easily make headlines as a result of your internet influence, and within mere months?
What I have come to realize is that over a period of six months, between March and September 2013, I easily acquired the means to become the subject of international news through the internet. And I accomplished this purely with a robust personal online publishing strategy. Reflecting on how I got this far with nothing more than a cheap netbook resting on a table, I have divided the process for making headlines online into five distinct "phases". These phases, which I am eager to share with everyone, can easily be imitated by anyone with the bare minimum of a computer and an internet connection.
Keep in mind that I already tried blogging and "vlogging" for two years on YouTube, before I ultimately went for the route of legitimate online publishing. The truth is that blogging is simply inefficient and slow to succeed. It is something of a trap, because it is so easy to get started, but the fact is that it is almost impossible to grow a good readership through blogging alone. Fortunately, there are countless online publications in desperate search of writers with nothing more than comments worthy to be added to the discussion. To really harness the power of the internet, you need to harness the reach of people and businesses already thriving on the internet.
Phase 1
The first phase I identified on the road to effective online publishing consisted of finding nascent or seldom-visited online publications and submitting work to them. There are plenty of them that will take almost any submissions, which really gives new authors the chance to prove themselves. Recently, my own webzine,
ClubOfINFO
, has opened up to take submissions ranging from sci-fi stories to any meaningful commentary on technology and society.
Phase 2
The second phase involves going to the publications designed to empower everyone through the web, like
openDemocracy
or
Infoshop News
. It is at this phase that all online writers discover how technology has given them a unique gift to prove they are a force to be reckoned with.
Phase 3
In the third phase, if you are seeking to become a respected source on your subject, it is wise to use your background gained in the previous phases to submit articles to the leading magazine on your subject. After some months writing reviews and articles at a leading subject source like
BeliefNet
(that would be the best choice if your area of interest is religious belief) it is possible to earn recognition as a respected source of commentary in even further-reaching online media.
Phase 4
In the fourth and hardest phase, you approach an international news source with an op-ed. This can be difficult for a person who has not completed the previous phases, or if you insist on being published immediately at one of the very top news sources in the world. However, if you have the evidence to prove you are an outspoken online personality after successfully following the above strategy, an op-ed is very likely to be accepted. The real reward from this step is that media often quote their own experts in headlines, so it is actually possible that you can make your first international headline within mere months of becoming a writer on the web.
Phase 5
The fifth phase is all yours. Adapt it carefully to whatever you have set out to accomplish through your online publishing campaign. Successful online publishing can be used to amass an audience ahead of some other effort, such as promoting your personal website, creating more media opportunities in the future, or gaining a flow of potential customers at your own online business.
I followed the steps described above successfully, which is why I feel it is time to share them in detail. Better, I have more recently put together a
detailed guidebook
to teach these phases in their full depth and guarantee success for anyone else hoping to make their opinion matter through the web. This is a proven strategy, which produces very real results when completed. What I would like to see is everyone else recognizing this opportunity to excel and express themselves, rather than for this strategy to remain mine alone.