Nidhi Subbaraman — BetaBoston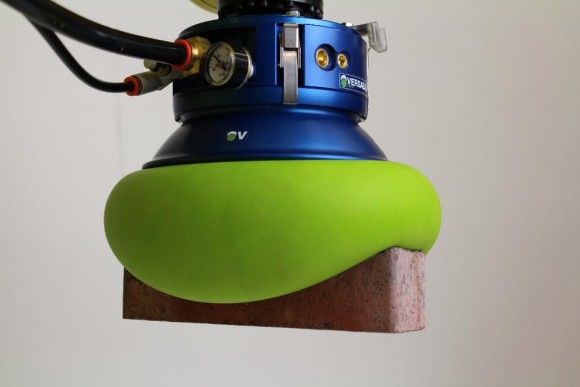 The candidate for best robotic hand looks like a beanbag and claims to grip anything.
A Boston builder of robot hands, Empire Robotics, is showing its first commercial grippers today: the enchanting and entirely fingerless VersaBall. Interestingly, this first demonstration is in partnership with Universal Robots, who happens to be local bot maker Rethink Robotics' competitor.
Robotics companies and researchers have already found ways to move robots around, not just in factories, but around your house too. But as robots begin to do more, they're still trying to solve the problem of dexterity—how do you build a robotic hand that can hold and move objects of entirely different shapes, sizes, and textures?