Andres Agostini and His 1,025 Easy Success Secrets!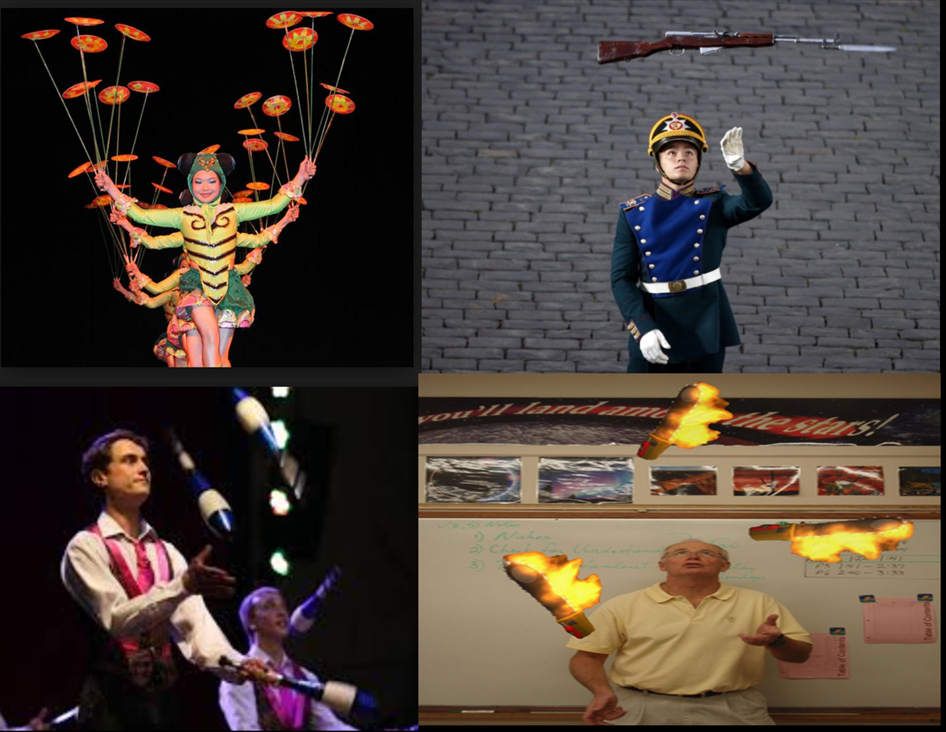 1. Picture mentally, radiantly.
2. Draw outside the canvas.
3. Color outside the vectors.
4. Sketch sinuously.
5. Far-sight beyond the mind's intangible exoskeleton.
6. Abduct indiscernible falsifiable convictions.
7. Reverse-engineer a gene and a bacterium or, better yet, the lucrative genome.
8. Guillotine the over-weighted status quo.
9. Learn how to add up — in your own brainy mind — colors, dimensions, aromas, encryptions, enigmas, phenomena, geometrical and amorphous in-motion shapes, methods, techniques, codes, written lines, symbols, contexts, locus, venues, semantic terms, magnitudes, longitudes, processes, tweets, "…knowledge-laden…" hunches and omniscient bliss, so forth.
10. Project your wisdom's wealth onto communities of timeless-connected wikis.
11. Cryogenize the infamous illiterate by own choice and reincarnate ASAP (multiverse teleporting out of a warped / wormed passage) Da Vinci, Bacon, Newton, Goethe, Bonaparte, Edison, Franklyn, Churchill, Einstein, and Feynman.
12. Organize relationships into voluntary associations that are mutually beneficial and accountable for contributing productively to the surrounding community.
13. Practice the central rule of good strategy, which is to know and remain true to your core business and invest for leadership and R&D+Innovation.
14. Kaizen, SixSigma, Lean, LeanSigma, "…Reliability Engineer…" (the latter as solely conceived and developed by Procter & Gamble and Los Alamos National Laboratories) it all unthinkably and thoroughly by recombinant, a là Einstein Gedanke-motorized judgment (that is to say: Einsteinian Gedanke ["…thought experiments…"].
15. Provide a road-map and blueprint for drastically compressing ('crashing') the time's 'reticules' it will take you to get on the top of your tenure, nonetheless of your organizational level.
16. With the required knowledge and relationships embedded in organizations, create support for, and carry out transformational initiatives.
17. Offer a tested pathway for addressing the linked challenges of personal transition and organizational transformation that confront leaders in the first few months in a new tenure.
18. Foster momentum by creating virtuous cycles that build credibility and by avoiding getting caught in vicious cycles that harm credibility.
19. Institute coalitions that translate into swifter organizational adjustments to the inevitable streams of change in personnel and environment.
20. Mobilize and align the overriding energy of many others in your organization, knowing that the "…wisdom of crowds…" is upfront and outright rubbish.
21. Step outside the boundaries of the framework's system when seeking a problem's solution.
22. Within zillion tiny bets, raise the ante and capture the documented learning through frenzy execution. (23) "…Moonshine…" and "… Skunkworks …" and "…Re-Imagineer…" it all, holding in your mind the motion-pictured image that, regardless of the relevance of "…inputs…" and "…outputs,…", entails that the highest relevance is within the sophistication within the THROUGHPUT.
23. Don't copy Nature and Biology, don't even copy Universe. Just copy the Omniverse.
24. Correlate everything else with the ignored and unthinkable 'else' of everything else, forever.
25. Combine the practical and technological with the mysterious and meaningful.
26. Pencil your map.
27. Brush your road-map.
28. Scratch your blueprint.
29. Conceive of, develop and share unthinkable lessons learned.
30. Facilitate a heterogeneous group — in the midst of appalling interpersonal chemistry — towards the accomplishment of a common goal.
31. Learn complex new skills and new ways to make corporate miracles crystallize.
32. Typo the cartoon.
33. Keystroke the drawing.
34. Acculturate your brain to operate executions from the applied omniscience via the lenses and springs of systems methodology.
35. Manage RISKS and BENEFITS and CHANCES and OPPORTUNITIES in series and never in parallel.
36. Remove accident causes prior to a loss, knowing that an accident is never a random stroke of fate, but an utter and thus purported instrument of ignorance of supine ignorance.
37. Convert your viewpoint to a systems approach.
38. Enable full-orbed and balanced stability of your thinkables and unthinkables.
39. Attempt to know, early on, the end from the beginning.
40. Identify driving forces to make better decisions, manage uncertainty, and profit from change.
41. Declare the past, recover yesterday, analyze the present, enjoy today, and reinvent tomorrow (today's ensuing 24 hours).
42. Build your own FUTURE transcending your past.
43. Contort your mindful, mindless executions — and those in the midst of 'mindful' and 'mindless' executions —, solely out of this world, and solely out of this universe, and solely out of this reality, but not just for the inexpensive, tangential, impious sake of intellectual stunts, but only so that the 'life' has not unfruitful 'afterlife' — so-called —, and also so that the 'world' has no 'afterworld' (as well as, in congruence with the present work, 'after-universe' and even 'after-verse.') — so-called —. Aren't afterlife and afterworld dis-intermediated anyway? Now, you, and merely you, proceed and transcend yourself, by yourself and for yourself.
44. If you really want to make an operational difference in your professional theater of operations, go and get a full immersion in the fringe. Right in there, under that tense and pressing dynamics, you'll have the vantage flux of the mirage.
45. Tantalize your tangential pre-cognition and cognition into ever-‬metamorphosing ‭your attentive and contemplative trans-meditation Zen.
46. De-realize, thus, de-focus from that taken-for-granted realities of the folly and the faulty, literally!
47. Mostly in-source your mind with long-unknown virtualities.
48. Assure that there are not un-searched areas of risk, benefit and sustainable opportunity.
49. Acculturate yourself and those in your crew and in the orbit of incumbent stakeholders with most actionable, applied omniscience. Remember culture without science and technology is beyond blind.
50. Cultivate the highest manifestations of human intelligence: vision, discipline, passion and conscience.
51. Achieve next-level breakthrough in productivity, innovation and leadership in the marketplace and society.
52. Develop the internal power and moral authority to break out of those problems to become a significant force in solving them.
53. Use your voice and deeds to superbly serve your organization's purposes, functions and stakeholders.
54. Magnify your current gifts, talents, skills and dexterities.
55. Take a prior learning for Life, apply it to a new situation, learn from practical experience, and apply the new learning.
56. Pervasively reason from effect to cause and from cause to effect.
57. Envision shrewd yet calculated risks, from start to end, to turn downsides into upsides.
58. "…Exponentialize the rushed and marshaled progression of your own all-rounded, perennial learning curves on the doubles, chiefly those directly concerned with engaging your diverse skills, dexterities, and talents to overcome — through fluid execution by mind preparedness — your theater of operations because of and by the increasingly threatening surroundings. Otherwise, the onset Technological Revolutions (compounded in a pervasive composite), as explained in «Futuretonium and Futureketing», will give you the hardest time to you and yours. There is realistic and austere hope if we work the hardest and in the most scientific mode.
59. Figure out exactly which genes and neurons coalesce to make synapses with.
60. Wire up synapses and genes the soonest.
61. Ask now more sophisticated questions to marshal upon.
62. Don't juts copy Nature but focus on copying Biology, Nature and the Omniverse.
63. Transfer the Heritage Business or the Legacy Business into the Third Millennium.
64. Transform Completely.
65. Expand Globally.
66. Extend Digitally.
67. Build an Intelligent-Innovation Strategy.
68. Combine the best features of the three breathtaking strategies into one.
69. When in doubt, Be Bold!
70. Learn to recognize situations in which mistakes are likely and try harder to avoid significant mistakes when the stakes are high.
71. Experiment at the edges of business.
72. Challenge yourself to question every assumption.
73. Keep the acceleration going, keep your world changing and off balance.
74. Remember, the frozen image is false. The reality is continual motion.
75. Trigger domino effects and change the way the economy behaves.
76. Foreshorten product life cycles from years to months or even weeks or hours.
77. Put customer experience at the heart of digital transformation. This includes blurring the line between digital and physical customer experiences, the authors advise. "A Digital Master figures what customers do and why, where and how they do it. The company then works out where and how the experience can be digitally enhanced across channels."
78. Constantly challenge your business model; consider how you might transform your industry before others do it. "Not paying attention is even a bigger risk. Executives in music, newspapers, and equity trading have already seen the radical upheavals that digital business model reinvention can bring to their industries."
79. Get familiar with new digital practices that can be an opportunity or a threat to your industry and company.
80. Identify bottlenecks or headaches — in your company and in your customers — that resulted from the limits of old technologies, and consider how you might resolve these problems digitally.
81. Craft a compelling digital vision, one that specifies both intent and outcome. "There is no single best way to express a vision for digital transformation. It's not a formulaic process," the authors state. "You need to craft a vision that builds on your strengths, engages employees, and evolves over time."
82. Make your digital vision specific enough to give employees a clear direction, while giving them the flexibility to build on it.
83. Open up the conversations to give everyone a role in digital transformation, and deal with resistance by being open and transparent about the goals.
84. Consider which digital decisions must be governed at the highest levels of the company, and which will be delegated to lower levels.
85. Focus your initial investments on getting a clean, well-structured digital platform; it's the foundation for everything else.
86. Challenge yourself continually to find new things you can do with your IT-business relationships, digital skills, and digital platform.
87. Create the right legal structure
88. Pay taxes — always
89. Set aside self-employment taxes
90. Think hard about whether insurance is necessary
91. Make sure you get paid
92. Even when you have everything to lose, act like you don't
93. Work toward being significant
94. Seek and you shall find
95. Love what you do
96. Don't let them intimidate you out of your dream
97. Focus on quality and execution and customer services
98. Be a thought leader and tough thinker.
99. Begin with a plan.
100. Find a mentor.
101. Money in the bank.
102. Keep competitive.
103. All systems grow in due time.
104. Focus. Focus. Focus.
105. Know what you do. Do what you know.
106. Say it in 30 seconds or don't say it at all.
107. Know what you know, what you don't know and who knows what you don't.
108. Act like a startup.
109. Learn under fire.
110. No one will give you money.
111. Be healthy.
112. Don't fall victim to your own B.S.
113. Know when to call it quits.
114. Target.
115. Be Different
116. Build a Team
117. Be Fastest
118. Say Thank You
119. Fanatical Optimism
120. Leave Your Comfort Zone
121. In Social Media, Be Where Your Customers Are
122. Twitter Provides Powerful Market Research
123. It's all About Mindset and Positive Thinking
124. Wearable Tech Keeps You Fit
125. A Handwritten Thank-You Note Will Wow Customers
126. Share Information on Facebook That is Great for Your Customers
127. To Get PR, Offer Yourself up as a Thought Leader
128. Put Processes in Place in Your Business to Ask for Referrals
129. Your Sales Pipeline Should Qualify Leads at Every Step
130. Get Organized
131. Keep Detailed Records
132. Analyze Your Competition
133. Understand the Risks and Rewards
134. Be Creative
135. Stay Focused
136. Prepare to Make Sacrifices
137. Get Organized
138. Keep Detailed Records
139. Analyze Your Competition
140. Understand the Risks and Rewards
141. Be Creative
142. Stay Focused
143. Prepare to Make Sacrifices
144. Provide Great Service
145. Be Consistent
146. Add Strategic Value
147. Follow Your Passion
148. Be Extraordinary
149. Start Now
150. Hunt for Good Mentors
151. Build a Support Group
152. Personally Know Your Finances
153. Get Authoritative Help
154. Learn Sales and Finance.
155. Be Resilient
156. Follow your dreams and just do it
157. Make a positive difference and do some good
158. Believe in your ideas and be the best
159. Have fun and look after your team
160. Don't give up
161. Make lots of lists and keep setting yourself new challenges"
162. Spend time with your family and learn to delegate
163. Try turning off the TV and get out there and do things
164. When people say bad things about you, just prove them wrong
165. Do what you love and have a sofa in the kitchen
166. Tips to Take Control of Your Life Now
167. Identify where you are stuck in your life. Take steps toward getting unstuck, even if it means pushing well beyond your comfort zone. Action is the only remedy for fear.
168. Develop your observing ego by stepping outside yourself and seeing who you are during the day. How do you come across to others? Do you like what you see? If you don't, modify your behavior.
169. Identify your biggest strengths and make sure you use those strengths in your profession. If you do, it's likely you have found your passion.
170. Scared to speak up? Preparation and practice can help you pull off the perfect speech. Oh, and don't forget to give yourself a positive pep talk. You can do it!
171. Get a good night's sleep. Not only will eight hours keep you mentally sharp, but a full night's rest can keep your appetite in check too. Experts recommend eight hours for everyone.
172. Is the Web site for your business representing your company in the best light possible? If not, spruce it up.
173. Set benchmarks for the progress of your business. Are you holding yourself accountable for meeting them? You should be.
174. Write to achieve. Write down your goals and dreams to declare yourself in the game. It's like holding up an "Open for Business" sign for your life.
175. Keep a notebook with you at all times. If you wake up at 3 a.m. with a brilliant idea, write it down. A blank notebook becomes a suggestion box for your brain, opening you up to new ideas.
176. Think of a favorite memory. When your mind is on overload, recalling a great memory can relax your mind. And it just might make you smile too.
177. Don't compromise when you feel strongly about something.
178. Develop a love for learning.
179. Write a handwritten note to the people in your life you want to connect with the most.
180. Round up your friends and family. Regularly inviting others to do something fun like ice skating, shopping or meeting for coffee can improve your relationships.
181. Become a student and teacherof your chosen career.
182. Commit to your dreams. Don't be afraid or too proud to make short-term sacrifices to achieve your goals.
183. Listen to mentors. Take advice from a trusted source in your industry.
184. Set deadlines. Define a specific timeframe for your goals and take small action steps to meet them.
185. Act enthusiastic and you will be enthusiastic.
186. Visualize by beginning with the end in mind.
187. Wake up to music and not an alarm.
188. Throughout the day frequently ask yourself: Is this activity moving me forward to achieve my most important lifetime goals?
189. Limit your television viewing to a few hours per week.
190. Plan your day the day before and plan your week the week before.
191. Realize failures bring about success. Risk is all about trying, getting in the game. You can't succeed if you aren't in the game.
192. Have confidence. Decide you are confident and have a more playful, less serious attitude about life. Most successful people do.
193. Write your own mission statement.
194. Get your priorities straight. The way you get meaning into your life is to devote yourself to loving others, to your community and to creating something that gives you purpose and meaning.
195. Let yourself experience emotion. Know what love, grief and pain are.
196. Live every day like it's your last. Be prepared for the end. Ask yourself: Am I ready? Am I doing all I need to do? Am I being the person I want to be?
197. Have a passion for your work. If your work is meaningful to you, your work life will be a joy.
198. If you can't be passionate about the work itself, be passionate about the reason you do it. Maybe you don't love your job/company/career, but the money and benefits are good for your family. Be passionate in your choice to do right by your family.
199. If something needs changing, be the one to lead the change. If you dislike your job but are stuck, work on getting the skills that will get you unstuck. If there's a problem at your office, work on being the one solve it.
200. Start small and build from there, slowly, step by step, fast, faster, fastest.
201. Do the obvious stuff first, then progress to the harder stuff. (Otherwise known as going for the low-hanging fruit.)
202. If it's not broke, don't fix. Do improve it.
203. The hardest lesson to learn is when to keep going and when to quit. No one can teach you that. At some point, you have to choose.
204. The definition of crazy is to do the same thing the same way and expect a different result. If the result isn't good, change something.
205. No one succeeds alone.
206. Ask for help. Be specific when asking. Be graceful and grateful when help comes.
207. Surround yourself with positive people and you'll have a positive outcome.
208. Embrace diversity. The best way to compensate for your own weaknesses is to pick teammates who have different strengths.
209. People experience the world differently. Two people can attend the same meeting and walk away with different impressions. Don't fight that. Use it.
210. You don't have to like someone to treat that person with respect and courtesy.
211. Don't "should" all over someone, and don't let someone else "should" all over you.
212. No matter what you do or how much you achieve, there are always people who have more.
213. There will always people who have less, too.
214. No matter how much you excel at things, you are not a more worthwhile human being than anyone else. No one else is more worthwhile than you, either.
215. Being Consistently Average May Be The Secret To Success.
216. If you spend most of your time using your talents and doing things you are good at, you're more likely to be happy.
217. If you spend most of your time struggling to improve your weaknesses, you're likely to be frustrated.
218. Practice is the only true way to master a new skill. Be patient with yourself while you learn something new.
219. The only way to stay fresh is to keep learning new things.
220. To learn new things means being a beginner, and that means making mistakes.
221. The more comfortable you grow with making beginner mistakes, the easier it is to learn new things.
222. You will never have all the resources (time, money, people, etc.) that you want for your project or company. No one ever has all the resources they want.
223. A lack of resources isn't an excuse. It's a blessing in disguise.
224. You'll have to get beyond creative.
225. Creativity and innovation are skills that can be learned and practiced by doing your usual things in a new way.
226. Take calculated risks.
227. In the early stages of a company, career, or project, you'll have to say "yes" to a lot of things. In the later stages, you'll have to say "no."
228. Negative feedback is necessary. Don't automatically reject it.
229. Examine it for the nuggets of truth, and then disregard the rest.
230. When delivering criticism, talk about the work, not the person.
231. Think big. Dream big. (The alternative is to think small, dream small.). And Aim High while you start small.
232. Treat your dream as an ultimate roadmap. You don't have to achieve your dream right away, but the only way to get there is to take many steps toward it.
233. If you think big, you will hear "no" more than you hear "yes." They don't get to decide. You do.
234. How long it takes you to create something is less important than how valuable and worthwhile it will be once it's created.
235. If there is one secret to success, it's this: communicate your plans with other people and keep communicating those plans.
236. Grow your network. Make an effort to meet new people and to keep in contact with those you know.
237. No matter what technology or service you are creating/inventing at your company, it's not about the product; it's always about the people and the lives you will improve.
238. No matter how successful you get, you can still fail and fail big.
239. Failure isn't a bad thing. It's part of the process.
240. Things always go wrong. The only way to keep that from hurting you is to plan for that.
241. Learn how to respectfully, but firmly, say "no."
242. Say "yes" as much as you can.
243. 243. In order to say "yes" often, attach boundaries or a 102 scope of work around your "yes."
244. No matter how rich, famous, or successful another person is, inside that person is just a human being with hopes, dreams, and fears, the same as you.
245. Getting what you want doesn't mean you'll be happy. Happiness is the art of being satisfied with what you already have.
246. Working with difficult personalities will be a part of every job. Be respectful, do your job well, and nine times out of 10 that person will move on.
247. For that one-out-of-10 time, remember you aren't a victim. Do what you need to get a new job.
248. As soon as you have something to demonstrate, get an executive champion to back or support your project.
249. Focus on what you want, not what you don't want.
250. "Results are obtained by exploiting opportunities, not by solving problems. "
251. "There is surely nothing quite so useless as doing with great efficiency that which should not be done at all."
252. "The aim of marketing is to know and understand the customer so well that the product or service fits him and sells itself"
253. "Knowledge has to be improved, challenged, and increased constantly, or it vanishes."
254. "Business has only two functions — marketing and innovation."
255. The three most charismatic leaders in this century inflicted more suffering on the human race than almost any trio in history: Hitler, Stalin, and Mao. What matters is not the leader's charisma. What matters is the leader's mission.
256. "It takes far more energy to improve from incompetence to mediocrity than it takes to improve from first-rate performance to excellence."
257. Do your job well
258. Be congruent
259. Honor commitments
260. Communicate transparently
261. Be compassionate toward others
262. If someone seriously offers you a tenure or a service contract for which you are not quite ready, first accept it and second get a master at preparing yourself. Never say no.
263. Never, never, never give up.
264. Those who perform love what they're doing.
265. Successful entrepreneurs do not wait until "the Muse kisses them" and gives them a bright idea; they go to work."
266. What is our business?
267. Who is the customer?
268. Neither studies nor market research nor computer modeling is a substitute for the test of reality.
269. Measure innovations by what they contribute to market and customer.
270. Often a prescription drug designed for a specific ailment ends up being used for some other quite different ailment.
271. Innovative ideas are like frogs' eggs: of a thousand hatched, only one or two survive to maturity.
272. All one has to do is learn to say 'no' if an activity contributes nothing.
273. In the Next Society's corporation, top management will be the company. Everything else can be outsourced.
274. Most of the people who persist in the wilderness leave nothing behind but bleached bones.
275. Finding and realizing the potential of a business is psychologically difficult.
276. Spend wisely
277. Save for the unexpected
278. Think long-term and be patient
279. Borrowing: Limit what you borrow
280. Risk comes from not knowing what you're doing.
281. Think of Stocks as a Business.
282. Increase the Size of Your Investment
283. Reduce Portfolio Turnover
284. Develop Alternative Benchmarks
285. Learn to Think in Probabilities
286. Recognize the Psychological Aspects of Investing
287. Ignore Market Forecasts
288. Wait for the Fat Pitch
289. Set a Clear Goal
290. Make the Most of What You're Given
291. Persevere
292. Don't EVER Turn Away From Challenges
293. Learn From Losses, Not Successes
294. Follow Your Passion
295. Keep Things Simple
296. Listen to Good Advice
297. Gather, Manage, and Use Information to Your Advantage
298. Have a Strong Strategy
299. Take risks.
300. Make your own luck.
301. Be persistent.
302. Never stop learning.
303. Give back.
304. Building a successful business is all about competence
305. Understand your line of business and its numbers
306. Becoming a successful entrepreneur is all about responsibility
307. Be driven by passion; not money
308. Concentrate on your core competence.Be focused
309. Get in when others are getting out
310. Always be prepared to make your big move
311. Give back to the society
312. Watch your expenses
313. Reinvest, Reinvest, Reinvest
314. See opportunities, not problems
315. Have a Dream
316. Think big
317. Start small
318. Believe in yourself
319. Follow your passion
320. Be prepared for criticism
321. Be diligent
322. Don't be afraid to dare the giants
323. Be focused
324. Learn to take risk
325. Stick to the process
326. Make Your Life Fun In Every Area
327. It's Much Easier To Become Successful With The Help Of Others
328. Create Your Own Path
329. What Do You Want Out Of Life?
330. Do what you love to do.
331. Do what you love to do a make a difference!
332. Do your best at every job.
333. Make SWOT analysis.
334. Be entrepreneurial.
335. Start small, think big.
336. Strive to become a market leader.
337. Focus on the outcome.
338. Ask for feedback.
339. Innovate.
340. Learn from failures.
341. Learn continually.
342. Only Results Count – don't confuse effort with results!
343. Trust but Verify
344. Recipe for Success – Keep going, gather good people around you to do what you can't and focus on your gift!
345. Contribute to the Community
346. During an Upturn – prepare for the downturn
347. The Harder you work the luckier you get
348. Make mistakes – Don't be afraid to make calculated mistakes – you can always fix them. What's important is to get the facts, make a decision – remember making no decision is in fact a decision
349. There is no substitute for hard work
350. Align your work with your values
351. Be who you are all the time
352. Imitate People you admire
353. Be careful with whom you associate
354. Bet on People not strategies
355. Put your decisions through rigorous analysis
356. Balance your Accounts – Anytime your output exceeds your input, your upkeep will always be your downfall. So NEVER spend more than you take in.
357. Take care of the top line and the bottom line will follow
358. Communicate with care
359. Give your best to your work and your colleagues
360. Think Big
361. Go Beyond – do more than what is expected of you
362. Let the Market Drive what you do
363. Revenge does not make sense
364. Remember your roots
365. When there are 10 buyers and three puppies – every dog is the pick of the litter
366. Stick with what you know – look at Trump he stuck with Real Estate and look where he is now – a Billionaire
367. Go where the traffic isn't
368. You will never achieve more than you are willing to settle for
369. The only currency that has finite limits is time – so spend it wisely
370. You make your money when you buy, not when you sell
371. Get in too late and get out too early (that is how I made my money says Trump)
372. Do business with good people
373. Be one of those good people and people will do business with you
374. Serve the ultimate Boss – your customers
375. Don't worry about things you can not control
376. If you review it – they will do it – monitor and review employee tasks and accomplishments in real time in order to ensure that everyone accomplishes their goals
377. 'A throne is only a bench covered with velvet.'
378. 'A true man hates no one.'
379. 'He who fears being conquered is sure of defeat.'
380. 'One must change one's tactics every ten years if one wishes to maintain one's superiority.'
381. 'Take time to deliberate, but when the time for action has arrived, stop thinking and go in.'
382. 'Victory belongs to the most persevering.'
383. 'Throw off your worries when you throw off your clothes at night.'
384. Approve of yourself.
385. Your limitations may just be in your mind.
386. Lighten up and have some fun.
387. Let go of anger.
388. Release yourself from entitlement.
389. If you're taking a different path, prepare for reactions.
390. Keep your focus steadily on what you want.
391. Don't focus so much on making yourself feel good.
392. Do what you want to do.
393. "Don't worry about your physical shortcomings. I am no Greek god. Don't get too much sleep and don't tell anybody your troubles."
394. "It is during our darkest moments that we must focus to see the light."
395. "Don't sleep too much. If you sleep 3 hours less each night for a year, you will have an extra month and a half to succeed in."
396. "The secret to success is to know something nobody else knows."
397. "We must free ourselves of the hope that the sea will ever rest. We must learn to sail in high winds."
398. "After a certain point, money is meaningless. It ceases to be the goal. The game is what counts."
399. "I have no friends and no enemies."
400. Begin by reading some of Plato's dialogues.
401. Don't change your life immediately.
402. Follow Socratic principles and ideals.
403. If you truly wish to live like Socrates, then you need to devote yourself entirely to philosophy and searching for the truth.
404. Make sure where you debate with others is in a public area.
405. Never be afraid to voice what you think, or more importantly the truth.
406. Never fear death.
407. Show humility.
408. Remember the Socratic paradoxes.
409. Stick to your principles even in face of death, as Socrates did, as described in Phaedo.
410. Be sure to "know thyself".
411. Meet distinguished or influential people.
412. Remember that truth is the most important thing ever and you must do all you can to find it.
413. Make your own luck.
414. Luck plays a part in success, but the harder you work, the luckier you get.
415. Whatever you choose to do, even if it's not the job of your dreams, always work hard at it. Be the first person at work in the morning and the last to leave at night. Hard work creates opportunities where your resume cannot.
416. "A well-spent day brings happy sleep."
417. Do.
418. Do. Experience. Understand.
419. Be consistent.
420. Be aware.
421. Set the context for your day.
422. Move over, through or around obstacles.
423. Know what's important (for you).
424. Focus.
425. Exercise.
426. Singletask.
427. Work in a cone of silence
428. CURIOSITY — "An insatiably curious approach to life and an unrelenting quest for continuous learning."
429. INDEPENDENT THINKING — "A commitment to test knowledge through experience, persistence, and a willingness to learn from mistakes."
430. REFINE YOUR SENSES — "The continual refinement of the senses, especially sight, as the means to clarify experience."
431. EMBRACE UNCERTAINTY — Literally translated as 'Going up in Smoke' — "A willingness to embrace ambiguity, paradox, and uncertainty.
432. ART & SCIENCE, WHOLE-BRAIN THINKING — "The development of the balance between science and art, logic and imagination."
433. MIND-BODY CARE — "The cultivation of grace, ambidexterity, fitness, and poise."
434. INTERCONNECTEDNESS — "A recognition and appreciation for the connectedness of all things and phenomena. Systems thinking."
435. "Many of life's failures are people who did not realize how close they were to success when they gave up."
436. "I have not failed. I've just found 10,000 ways that won't work."
437. "The value of an idea lies in the using of it."
438. "Genius is one percent inspiration and ninety-nine percent perspiration."
439. "Being busy does not always mean real work. The object of all work is production or accomplishment and to either of these ends there must be forethought, system, planning, intelligence, and honest purpose, as well as perspiration. Seeming to do is not doing."
440. The secret of success is consistency of purpose
441. Focus on what you are doing right now.
442. Be concerned about action.
443. Reconnect with the present moment.
444. Lighten up.
445. Start small.
446. Be an optimist.
447. Remember, most troubles never happen.
448. Moderation
449. Order
450. Resolution
451. Industry
452. Frugality
453. Silence
454. Sincerity
455. Justice
456. "Let your discourse with men of business be short and comprehensive."
457. Focus On The Process, Not The Result
458. Pay Attention — To The Right Things
459. Put In What You Want Out — And Maybe Put In A Little Bit More
460. Play Your Strengths. Don't Feel Ashamed Of Your Weaknesses
461. Gratitude Is A Necessity
462. Remember: Instinct Is Not Synonymous With Impulse
463. Happiness Takes Work
464. Simplicity Is Key
465. You Can't, And You Shouldn't, Please Everyone
466. Have Faith. Lots Of It
467. Passion. It's All About Passion
468. Long-term commitment
469. No end to improvement
470. Keep an analog scrapbook
471. Keep a digital scrapbook
472. Get out of your comfort zone
473. Keep stimulating the "right side" of your brain
474. Read books on graphic design
475. Take some time to examine the packages in stores regardless of whether or not you are interested in the product.
476. Learn to draw by taking a class using the methods of Betty Edwards (or buy her books and videos).
477. Learn to take better photos.
478. Take an art class at the local community college or university.
479. Go for long walks alone (with ability to record your observations).
480. Get completely unplugged and off the grid
481. Make it a point to watch TED videos on line
482. Go for walks in nature with a keen eye
483. Teach others what you learn.
484. Share your new knowledge and passion about design in a short presentation
485. Reduced Setup Times
486. Small-Lot Production
487. Employee Involvement and Empowerment
488. Quality at the Source
489. Equipment Maintenance
490. Pull Production
491. Supplier Involvement
492. Just do it.
493. Avoid death by committee.
494. Get out there, go to the gemba.
495. Lean is a preference for action.
496. Don't talk about it, do it.
497. Discard conventional fixed ideas.
498. Think about how to do it, not why it can't be done.
499. We don't have bad people, just bad processes.
500. Do not seek perfection. Do it right away.
501. Correct mistakes immediately.
502. Question everything. Ask "why" five times.
503. Seek the wisdom of 10 people rather than the knowledge of one.
504. Wisdom will surface when faced with hardship.
505. Ideas are infinite.
506. Take no action and nothing will happen.
507. Quick and crude is better than slow and elegant!
508. Kaizen starts with taking a look at the actual place of work
509. Kaizen requires a bias for action.
510. Benefits must be apparent.
511. Show results, not action items.
512. Get support from the senior management.
513. Remember the four main factors in goal setting. In order to get people motivated, they must: 1) Value the goal; 2) The goal must be difficult, but obtainable; 3) There must be feedback contingent upon goals; and 4) That feedback must be numerical. If you have someone acting on an A3, you will have all of these and you will build the culture change that you're looking for.
514. Leadership/top management commitment is essential. Secure the top management commitment by first training them. This training should consist of an introduction to Six Sigma, tools and techniques used, and the roles and responsibilities of the management as Champions.
515. All leaders should be trained as Six Sigma Champions. This is normally a two-day training session that ensures that the Champions learn to ask the right questions of Six Sigma practitioners. This group includes the steering committee, process owners, and functional managers (like the production manager, maintenance manager, etc.).
516. Include Six Sigma planning within the business operating plan. Ensure that when the operating plan for the next year(s) is being made, Six Sigma project savings become an input for that plan.
517. Select the right consultant to train your Belts. There are a lot of mediocre programs floating around being offered even by reputed training institutions. One point to remember is that you will be best trained by a Six Sigma practitioner (Black Belt or Master Black Belt) rather than an academic who will teach you only theory. A typical Black Belt training program is spread over 4–5 months, and a Black Belt will need to complete 2 projects before they are certified (which will typically take longer than 6 months). A Green Belt training program is spread across 4 months and requires one project for certification. At Owens Corning I designed a White Belt (3 day) training program to help employees on the shop floor lead their own projects (though smaller in size and duration).
518. Ensure that the return on training investment is at least 20 times. This can be done by good project definition and correct practitioner allocation.
519. Get the movement going at the shop floor level. Rather than having a few Black Belts or Green Belts doing projects all the time, train shop floor operators and supervisors in the use of tools and techniques (White Belt program). This way the ownership is theirs and they are doing the improvements on their own. Reward well the project leaders and their team members when they receive certification. Make it such that other people aspire to get this certification. The certified candidates should be adequately compensated during their annual performance review.
520. Create a certification process. Ensure that the certification process is rigorous and true. This will ensure that only after successful completion of projects and demonstrating proper use of tools/techniques, the practitioner candidate will get certified. The functional area manager, finance leader and Six Sigma reviewer should sign on the certificate declaring that the benefits have actually started accruing.
521. Develop a mentoring process. Ensure that proper guidance/handholding is being done by experienced practitioners for the new candidates after their training. This will ensure that the course corrections are made regularly and the projects get completed on time.
522. Ensure financial validation of projects. Make sure that the finance leader is signing off on the project's actual savings. The finance department should do the reporting of the metrics and savings in the control phase of the projects. The project metrics should continue to be tracked after the project is declared completed. This tracking responsibility should be on the project leader or process owner if handed off by the project leader.
523. Never allow Six Sigma to be classified as a quality manager's job. A quality manager's role is distinct and they will not be in position to manage the Six Sigma process as for the entire business.
524. Use a physical board. "I put the shotgun in an Adidas bag and padded it out with four pairs of
525. tennis socks, not my style at all, but that was what I was aiming for: If
526. they think you're crude, go technical; if they think you're technical, go
527. crude. I'm a very technical boy. So I decided to get as crude as possible."
528. Start collecting and using statistics
529. Engage a coach/consultant
530. Action over talking
531. Give everyone training and start group wide discussions
532. Enthuse, Pull, don't Push
533. Process and technical, Adopt technical side as well as process side
534. Get requirements flow clear and clean
535. Structural changes-Functional groups
536. Nail Down Project Details
537. Identify Project and Team Requirements
538. Be the Project Leader
539. Define Critical Project Milestones
540. Keep the Communication Lines Open
541. Attain Pertinent Documentation
542. Manage Project Risks
543. Avoid Scope Creep
544. Test Deliverables
545. Evaluate the Project
546. Recognize the problem
547. Document what's important
548. Establish an enduring culture
549. Customize how and where CI is applied in the organization
550. Question whether processes should be improved, eliminated, or disrupted
551. Get feedback from all concerned
552. There's room for big changes also
553. Educate the workplace
554. Share as much as you can
555. Measure performance
556. Have core values in place
557. Identify changing requirements
558. Devolve responsibility
559. Start with small goals
560. Create constancy of purpose toward improvement of product and service, with the aim to become competitive and to stay in business, and to provide jobs.
561. Adopt the new philosophy. We are in a new economic age. Western management must awaken to the challenge, must learn their responsibilities, and take on leadership for change.
562. Cease dependence on inspection to achieve quality. Eliminate the need for inspection on a mass basis by building quality into the product in the first place.
563. End the practice of awarding business on the basis of price tag. Instead, minimize total cost. Move toward a single supplier for any one item, on a long-term relationship of loyalty and trust.
564. Improve constantly and forever the system of production and service, to improve quality and productivity, and thus constantly decrease costs.
565. Institute training on the job.
566. Institute leadership (see Point 12 and Ch. 8). The aim of supervision should be to help people and machines and gadgets to do a better job. Supervision of management is in need of overhaul, as well as supervision of production workers.
567. Drive out fear, so that everyone may work effectively for the company (see Ch. 3).
568. Break down barriers between departments. People in research, design, sales, and production must work as a team, to foresee problems of production and in use that may be encountered with the product or service.
569. Eliminate slogans, exhortations, and targets for the work force asking for zero defects and new levels of productivity. Such exhortations only create adversarial relationships, as the bulk of the causes of low quality and low productivity belong to the system and thus lie beyond the power of the work force. Eliminate work standards (quotas) on the factory floor. Substitute leadership. Eliminate management by objective. Eliminate management by numbers, numerical goals. Substitute leadership.
570. Remove barriers that rob the hourly worker of his right to pride of workmanship. The responsibility of supervisors must be changed from sheer numbers to quality.
571. Remove barriers that rob people in management and in engineering of their right to pride of workmanship. This means, inter alia, abolishment of the annual or merit rating and of management by objective (see Ch. 3).
572. Institute a vigorous program of education and self-improvement.
573. Put everybody in the company to work to accomplish the transformation. The transformation is everybody's job.
574. Build awareness of opportunity to improve.
575. Set-goals for improvement.
576. Organize to reach goals.
577. Provide training
578. Carryout projects to solve problems.
579. Report progress.
580. Give recognition.
581. Communicate results.
582. Keep score.
583. Maintain momentum by making annual improvement part of the regular systems and processes of the company.
584. How Does the Team View the Improvement Process?
585. What Level of Participation Is Achieved?
586. Where Does the Team Place Its Focus?
587. With Whom Is the Team Discussing the Problem?
588. Resources: You have to make sure that you have proper resources to execute the quality side of the project. That may include technical expertise, investment in software and hardware, investment in training and staff development, etc
589. Management: Senior managers make the organization's policy and set it up. As a quality manager, this is your responsibility to convince your top management so that sound quality policy is in place across the organization.
590. Performance management: You can measure the quality of the company's products, and how effective its processes are, at any time.You should collect and analyse such data in a periodic way. The program has to have well-defined goals, rather than acquiring lot of data.
591. You need to coordinate between projects for QA, Integration Testing, User Acceptance, Performance, Test Data and Test Environment management. You also need to manage technical tests and automation testing.
592. Total Quality Management: One important aspect of TQM is continual improvement. You should never be satisfied the method used, you have to explore further improvement of method for continual improvement. You have to find out source of problems and delays and then improving them is the key for good quality.
593. Quality Certification: You can persuade the top management to go for ISO or CMM certification. Companies who have received or are going to receive certification emphasized on their processes and how to maximize quality and efficiency. Once the certification is ready, the processes are established and guidelines are in place for anyone to follow easily, making training, transitions, and trouble-shooting easier.
594. Record keeping is an essential concept of Quality Management. But systems can be designed to ease the burden. Records can also turn out to be useful, even for people — such as many engineers. For example, a software release procedure might require engineers to fill in a form with details of the software being issued. They may find it useful to get important clues from the past releases.
595. If I was assigned a task, I got it done on time.
596. On quite a few occasions, I finished my task and was left with nothing to do. This usually happens when Analysts/Associates/Vice Presidents are busy with meetings, conference calls, attending to fire drills and forgetting about you.
597. On occasions where there was nothing to do, instead of browsing around aimlessly, I'd just access the team's files on the shared folder and read about previous deals – pitch-books, models, etc.
598. Reliability Is Key
599. Find a Mentor
600. Mentor someone else
601. Learn How to Manage People
602. Ask Questions
603. Don't Stop Learning
604. Keep Up on Other Engineering Disciplines
605. Go to class prepared
606. Improve your listening skills
607. Develop a note-taking method that works for you
608. Pay close attention to content
609. Review and edit your notes
610. Governance: A key to success
611. Project Management: The heart of the project
612. System Engineering: The nuts and bolts
613. Management of Change: The human element
614. Trace your organization's Return on Net Assets (RONA) to your Reliability effort. Is it
615. more than maintenance? Reliability excellence uses all portions of an organization.
616. Practice COP with the decision maker
617. Reacting to reactive situations
618. "Don't bring me a perfect answer after launch."
619. "Success comes in cans, not in cannots!"
620. "Plans are nothing; planning is everything."
621. "If you torture the data long enough, it will confess to you."
622. Somebody is going to have to suffer, either the reader or the writer."
623. When the work is probabilistic (not deterministic), characterize point estimates using uncertainty in order to provide the estimate's measure of the "goodness."
624. Have a lubrication regime where everything is lubricated when due and you know the right lubricant gets all the way to where it should.
625. Have 50% of the plant or maintenance engineer's time spent out working with the plant operators and maintenance trades teaching them engineering and learning from them about the problems they have to work with.
626. Have shaft alignments done on all pumps and gearbox drives including eliminating 'soft foot'.
627. Get to know vendors and supplier's best technical people and get their advice on fixing problem plant.
628. Introduce equipment watch-keeping lists and trouble-shooting check sheets for plant operators and read them regularly to see what they notice.
629. Make plant and equipment choices and selections with a 20 to 25 year time span in mind.
630. Vibration monitor rolling bearings on critical equipment often enough to stop any failures.
631. Ask the operators and maintainers the simplest way they can think of to fix the problem.
632. Get Production and Maintenance Planners, Leading-hands and Supervisors to meet each day and prioritize the work to be done in the coming days and weeks.
633. Start measuring performance with Key Performance Indicators.Measure both the equipment performance and the business systems' performance. Use that knowledge to continuously improve.
634. Put all Production and Maintenance Supervisors on a compulsory asset management course at diploma level.
635. Establish a basic condition-monitoring regime – vibration/oil analysis/thermography/see-touch-hear inspections.
636. Perform a thorough engineering review of plant changes and upgrades to make decisions based on engineering and business facts. First design and engineer, or model and simulate, or pilot-test plant changes and ideas before putting them into place permanently.
637. Go outside of the company and bring in the training and teaching that your people need to become leaders in their field.
638. Use Maintenance Planners to plan jobs in detail so you get labour efficiency and job quality.
639. Track-down all galvanic corrosion between dissimilar metals in contact and get rid of it.
640. Teach operators how the equipment works and teach your maintenance trades how the production process works.
641. Provide the technical knowledge on plant and equipment your trades need, in a place they can find it.
642. Conduct an equipment criticality rating and set up condition monitoring to identify risk of failure in important equipment and plant.
643. Eliminate the defects — use Root Cause Analysis, 5-Whys, etc on equipment and systems failures and get the problems out forever.
644. Be proactive and imagine problems so you can solve and eliminate them before they happen.
645. Develop ownership, build skills, build competent people at shop-floor level.
646. Align the Capital Project group's output to the on-going needs of Maintenance and Operations. E.g. Insure all asset and instrument tag numbers have procurement and design information cataloged in individual files; have drawings and manuals easy to access for maintenance; etc.
647. Show and introduce the benefits of world class practices to managers, supervisors and leading hands. Show and introduce Corporate and Senior Managers to world class practices and methods so that can see the benefits to their 'bottom lines'.
648. Align Operations and Maintenance efforts through a Production Plan and Schedule that covers both producing product and maintaining equipment well enough to make product.
649. Do all your statutory obligations well with full documentation and excellent procedures and practices.
650. Select the best vendors and suppliers and form a long-term partnership/alliance. This will save time, give you access to good prices, let you use their expertise to solve problems and let you focus on your business.
651. Proactively build flexibility and redundancy into the plant so you have options to address problems quickly. E.g. install tie-ins to processes in readiness to use mobile plant if the installed item fails.
652. Apply Failure Mode and Effects Analysis and Reliability Centered Maintenance on new and old plant and equipment. On new equipment get the vendor to do the FMEA/RCM based on your industry's historical maintenance problems.
653. Select and use equipment that does not breakdown when it fails. Design protection into equipment that stops it breaking if it's overloaded or run wrongly. Use the grade of material that is not affected by the failure mechanism.
654. Buy equipment that can be supported and maintained locally, otherwise you will pay a lot more for parts and be waiting for service.
655. End the 'Walk on by' Culture and Involve the Entire Project Team
656. Identify Risks Early – Even in the Bid-Phase
657. Communicate, Communicate, Communicate
658. Analyze and Prioritize – then Reprioritize
659. Plan and Implement Risk Responses
660. Identify and assess risks
661. Know the numbers
662. Risks are interrelated
663. Continually reassess risks
664. Commit adequate resources
665. Review the cost of risk mitigation
666. Reduce exposure
667. Assess the Risk/Return Ratio
668. Monitor for quantum shifts in risk levels
669. Create a risk aware culture
670. Realize the need for risk management
671. Risk management is what you do beyond basic controls
672. Assessing your assets is table stakes
673. Find the business' risk tolerance
674. Get out of your office and obtain input from the business
675. The business must be accountable for infosec risk
676. Risk can be determined by regulators
677. Risk management changes depending on what's reasonably possible
678. Manage the unknown risk and measure success based on risk management adoption
679. commitment and support from top management
680. Communication
681. Culture
682. Organizational Structure
683. Training
684. Information Technology (IT)
685. Trust
686. Get Involved And Stay Involved.
687. Communicate Change.
688. Tackle Training.
689. Create A Turnover Action Plan.
690. Manage, Monitor, And Measure.
691. Read Broadly
692. Educate Others about Information-Based Organizations
693. Understand the Limits of Your Advocacy
694. To get started, write one true sentence.
695. Always stop for the day while you still know what will happen next.
696. Never think about the story when you're not working.
697. When it's time to work again, always start by reading what you've written so far.
698. Don't describe an emotion–make it.
699. Use a pencil.
700. Be Brief.
701. Read a great plot synopsis.
702. Find an annotated copy of the work you would like to read.
703. Get comfortable and read once through the play.
704. Rent, buy, or borrow from your local library the BBC production of the play.
705. Don't Think About the Money You Don't Have
706. Focus
707. Partner Up
708. Commitment to the pursuit of excellence. Have a mantra in your company such as "how will we be the most innovative company in our field and spearhead a revolution?"
709. Although a healthy revenue stream is very important, it's always important to invest in research and development.
710. Seek out unusual creative and innovative people who don't necessarily have a business degree. Look for somebody who thinks outside the box but can also bring their ideas down to something that is economically viable and which answers the question — what do people need?
711. Inventors don't like bureaucracy. Create a division that is completely free from red tape and forms so these people can be creative.
712. Personal rewards for people will help to cultivate innovation. These don't need to be monetary rewards – but rewards such as praise or a couple of tickets their favourite band can motivate inventors.
713. Organising events that bring employees from every area of the business together will allow every employee know how the business works.
714. The person in charge of a project needs to know how every part of that project works — such as marketing, sales and IT, etc. Steve Jobs was that person in Apple who knew every facet of the business.
715. Treat your company like your family. When recession hit in the US, Hewlett Packard gave everybody a 10 per cent pay cut and a nine-day working fortnight rather than cut 10 per cent of their workforce.
716. Allow time in the schedule for innovators to think up new ideas.
717. Ask your employees: Are you doing the better job at what you're doing than any other person could do? Seek quality and excellence
718. Human beauty is very important and this is a type of innovation in itself. "If your product is special it better look special."
719. Recognise that doing something for the very first time is difficult. Once it's been done once, it can look easy. But you have to remember that the first time breaking through that barrier is extremely difficult and should not be underestimated.
720. THE CLEAN & NEAT TEAM! (TEAM TIDY?) …
721. PRONOUN POWER
722. The rarest of gifts: THANK YOU!
723. MAKE THE CALL! TODAY! NOW!
724. TARGET #1: ME!
725. THINK (OBSESS) LEGACY!
726. IF NO "WOW," NO GO
727. FOUL UP. FESS UP. FAST. FASTIDIOUSLY.
728. "OLD" RULES! Young is Cool.
729. GET UP EARLIER THAN THE NEXT GUY.
730. MICROMANAGE FIRST & LAST IMPRESSIONS!
731. MAKE THIS DAY MATTER.
732. WHAT'S THE DREAM?
733. HAVE YOU SOUGHT CUSTOMER FEEDBACK FROM … ONE CUSTOMER … TODAY?
734. WORK ON YOUR STORY!
735. "You are the storyteller of your own life, and you can create your own
736. legend or not."
737. "We are in the twilight of a society based on data. As information and
738. intelligence become the domain of computers, society will place more
739. value on the one human ability that cannot be automated: emotion.
740. Imagination, myth, ritual—the language of emotion—will affect
741. everything from our purchasing decisions to how we work with others.
742. Companies will thrive on the basis of their stories and myths.
743. Companies will need to understand that their products are less important than their stories."
744. "The last few decades have belonged to a certain kind of person with a
745. certain kind of mind—computer programmers who could crank code,
746. lawyers who could craft contracts, MBAs who could crunch numbers.
747. But the keys to the kingdom are changing hands. The future belongs
748. to a very different kind of person with a very different kind of mind—
749. creators and empathizers, pattern recognizers and meaning makers.
750. These people—artists, inventors, designers, storytellers, caregivers, consolers,
751. big picture thinkers—will now reap society's richest rewards and share its
752. greatest joys."
753. "LUNCH MANAGEMENT"
754. ZEN & THE ART OF SPOON-BANGING CHANGE.
755. WORK, WORK, WORK … TO CONNECT!
756. IT'S … SHOW TIME! ALL THE TIME!
757. A "MISSION STATEMENT" THAT MATTERS!
758. DESIGN MEANS YOU!
759. Know what you want and believe that you can, and will, get it.
760. Master the negative habits which stand between you and success.
761. Develop the positive habits you'll need in order to succeed. That is, the positive habits that will lead to sound health, peace of mind, and a positive mental attitude.
762. Achieve self-mastery over your thoughts, and constantly direct them toward your goals and objectives. Learn to focus your attention on the goals that you want to achieve and on finding ways to achieve those goals.
763. Exercise self-discipline over all of your emotions. Emotions are states of mind and, therefore, they're subject to your control and direction. By learning self-mastery over your thoughts, you can achieve self-mastery over your emotions.
764. Start each day by conditioning your mind so that you go throughout the day with a positive mental attitude.
765. Start each day with an expression of gratitude.
766. Cultivate a flexible mental attitude. If you have a flexible mental attitude, then you have the ability to adjust yourself to any circumstance you might find yourself in, without losing your composure. You can't control the actions of other people, but you can control your reaction to whatever others say or do.
767. Acquire the habit of thinking before you speak. Make sure that what you're going to say will benefit you and not injure others.
768. Don't allow trivial matters to turn into major controversies.
769. Don't allow yourself to be drawn into arguments over unimportant subjects.
770. Adopt the habit of having a good hearted laugh every time you become irritated or angry. Begin each day with one minute of hearty laughing; this will change the chemistry of your brain and start you off with a positive mental attitude.
771. Whenever you have a problem, concentrate your attention on the "can-do" portion of the problem. Then, begin to act where you stand and do what you can in order to solve the problem. Keep in mind that it doesn't matter what problem you may be having, or what you want to achieve, there is always something you can do right now that will help you. Find out what this something is, and do it.
772. Learn to transmute all unpleasant circumstances into a positive mental attitude by switching your thoughts to something that you find pleasant. Focus on the pleasant thoughts for five minutes in order to change your mental attitude from negative to positive.
773. Remember that your struggles make you stronger.
774. Look upon your life as a continuous process of education, of learning from all of your experiences—both the good and the bad. Be always on the alert for gains of wisdom which come to you a little at a time from both your pleasant and unpleasant experiences.
775. If you can't think of anything to be grateful for, feel gratitude for the fact that you've been given complete control over your own mind. Then, ask for guidance in order that you may use this profound gift wisely in all your thoughts and actions.
776. Go out of your way daily to comment enthusiastically on the good qualities of those with whom you live and work. When you concentrate on the good qualities of others, others will begin to concentrate on your good qualities.
777. Accept all criticism of yourself as an opportunity for self-examination to determine how much of it is justified.
778. Do not accept from life, or from anyone else, anything that you do not desire.
779. Remember always that there are two types of circumstances which cause you to worry: those you can do something about, and those you can do nothing about. The only thing you can do about circumstances you cannot influence is to refuse to allow them to worry you.
780. Always keep your mind engaged in thinking of what you want. Refuse to think of those things which you do not want.
781. If you're ever feeling sorry for yourself, look around until you find someone who is worse off than yourself and start where you stand to help that person. Make this a habit and you will experience one of the great miracles of life: that which you do to or for others, you do to or for yourself.
782. Choose someone who is the sort of person you would like to be. Then, use that person as a role model and emulate them.
783. Write out this phrase and place it where you can see it often: "Whatever the mind can conceive and believe, the mind can achieve."
784. Your success is something that you're going to have to achieve for yourself, without someone telling you what to do or how to do it. Those who amount to something worthwhile in life are those who move on their own personal initiative.
785. Lear to express enthusiasm in your interactions with others. Enthusiasm is contagious and it has a powerful impact on the minds of those who come under its influence. It causes them to respond in a similar spirit of enthusiasm. Here are two examples:
786. The most successful lawyers are not those who know the most about the law, but those who are able to influence juries with their belief in their cases, and those who have a great capacity for expressing themselves with enthusiasm.
787. As another illustration, you may have noticed that the teachers that you learned the most from in school where those who expressed the greatest enthusiasm in their teaching.
788. Never put off until tomorrow what you can do today. Procrastination is near the top of the list of the causes of failure.
789. Follow Hill's "QQMA formula": the Quality of service you render, plus the Quantity of service you render, plus the Mental Attitude in which you render service, determines the space you occupy in your chosen calling and the compensation you get for your services.
790. Stop using your faith in reverse gear by thinking about the things and circumstances which you do not want, and the things that you fear.
791. When overtaken by defeat, remember that man's faith is tested many times before he's crowned with final victory. Accept your defeat as nothing more than a challenge to keep trying.
792. Keep thinking of what you want, and keep believing that you can achieve it, in spite of naysayers and any temporary failures, or setbacks, you may encounter.
793. "If the grass is greener on the other side it's probably getting better care."
794. "Each of us creates his or her own life largely by our attitude."
795. "You can control your attitude. Set it each morning."
796. "It is our attitude toward life that determines life's attitude toward us. We get back what we put out."
797. "Others treat us as we treat them. They react to us. They only give us back a reflection of our own attitude."
798. "Most people begin their day in neutral. They will simply react to whatever confronts them."
799. "Gratitude and expectancy are the best attitude."
800. "… Our outlook on life is a kind of paint brush and with it we paint our world. It can be bright and filled with hope and satisfaction or it can be dark and gloomy. The world we experience is a reflection of our attitude."
801. "Don't take the attitude of waiting for people to be nice to you – be nice to them."
802. "Be positive, cheerful, grateful and expectant."
803. "Always keep that happy attitude. Pretend that you are holding a beautiful fragrant bouquet."
804. "Don't wait for change. You change."
805. "Develop and project an attitude that says 'yes' to life."
806. "You must radiate success before it'll come to you."
807. "Treat every person as the most important person on earth. To them, they are the most important person."
808. "People don't have great attitudes because of great success, they have great success largely because of great attitudes."
809. "Don't catch the bad and infectious attitudes of others."
810. "Before you can achieve the kind of life you want you must think, act, talk, and conduct yourself in all of your affairs as would the person you wish to become."
811. "Ask yourself every morning, 'how can I increase my service today?'"
812. "Goals reflect your choice of destination."
813. "Most people don't know what they want. Do you?"
814. "Set worthy goals. Don't drift along as a wandering generality. Be a meaningful specific."
815. "Success is not a destination but a journey. Anyone who is on course toward a worthy goal is successful. Success does not lie in the achievement of a goal but in its pursuit. Success is a journey!"
816. "One thing a goal must do is fill us with positive emotion when we think about it. The more intensely we feel about a goal the more progressively we'll move toward it."
817. "Control your thoughts. Decide about that which you will think and concentrate upon. You are in charge of your life to the degree you take charge of your thoughts."
818. "Spend one hour every day thinking about your goal and how to get there."
819. "Don't waste time thinking about needless things."
820. "Whatever it is you seek in the form of rewards, you must first earn in the form of service. Each of us serves a portion of humanity, all those with whom you come in contact."
821. "Every-time we use a product or service, someone is serving us."
822. "Think not about future rewards but about present service."
823. "Find what you can do best that renders service to others and do it with all your might."
824. "Make the best use of what you have and what you are in the time you've been granted."
825. "We are at our very best, and we are happiest, when we are fully engaged in work we enjoy on the journey toward the goal we've established for ourselves."
826. "Put in motion the right cause and the right effect will take care of itself."
827. "Life can only return to you that which you sow. What do you have to sow? You have great wealth; you can think,
828. you have talent, and you have time."
829. "Money is the harvest of our production and service. We in turn use it to obtain the production and service of others."
830. "Money is an effect. It is the result of a cause, and the cause is valuable service."
831. "We will receive not what we idly wish for but what we justly earn. Our rewards will always be in exact proportion to our service."
832. "Success is the progressive realization of a worthy ideal."
833. "Failures … believe that their lives are shaped by circumstances … by things that happen to them … by exterior forces."
834. "Think of a ship with the complete voyage mapped out and planned. The captain and crew know exactly where the ship is going and how long it will take — it has a definite goal. And 9,999 times out of 10,000, it will get there."
835. "The human mind is much like a farmer's land. The land gives the farmer a choice. He may plant in that land whatever he chooses. The land doesn't care what is planted. It's up to the farmer to make the decision. The mind, like the land, will return what you plant, but it doesn't care what you plant."
836. "Everything that's really worthwhile in life came to us free — our minds, our souls, our bodies, our hopes, our dreams, our ambitions, our intelligence, our love of family and children and friends and country. All these priceless possessions are free."
837. "Success is not the result of making money; earning money is the result of success — and success is in direct proportion to our service."
838. "Your world is a living expression of how you are using and have used your mind."
839. Embrace setbacks.
840. There are no limitations.
841. Be willing to change.
842. Don't focus on your fears.
843. Focus on solutions.
844. Take action.
845. Ask good questions.
846. Make the life you dreamed of.
847. Be willing to raise your standards for what you accept in life.
848. Don't focus on the small things in life.
849. Your Personal Philosophy – The Set of the Sail
850. Your Life is Affected by Your Attitude
851. Take Action
852. Constantly Measure Your Results
853. Lifestyle – Learn How to Live Well
854. Be Proactive
855. Begin with the End in Mind
856. Put First Things First
857. Think Win-Win
858. Seek First to Understand, Then to be Understood
859. Synergize
860. Sharpen the Saw
861. Find your voice and inspire others to find theirs
862. Be open to change.
863. Realize friends and friends of friends can help your business.
864. Be naïve…
865. …But know who you can trust
866. Don't dwell on the past
867. Builds effective and responsive interpersonal relationships. Reporting staff members, colleagues and executives respect his or her ability to demonstrate caring, collaboration, respect, trust and attentiveness.
868. Communicates effectively in person, print and email. Listening and two-way feedback characterize his or her interaction with others.
869. Builds the team and enables other staff to collaborate more effectively with each other. People feel they have become more — more effective, more creative, more productive — in the presence of a team builder.
870. Understands the financial aspects of the business and sets goals and measures and documents staff progress and success.
871. Knows how to create an environment in which people experience positive morale and recognition and employees are motivated to work hard for the success of the business.
872. Leads by example and provides recognition when others do the same.
873. Helps people grow and develop their skills and capabilities through education and on-the-job learning.
874. Assemble a dedicated team.
875. Overcommunicate.
876. Don't assume.
877. Be authentic.
878. Know your obstacles.
879. Create a 'team charter.'
880. Believe in your people.
881. Dole out credit.
882. Keep your team engaged.
883. Stay calm.
884. Continually Renew Yourself
885. Love what you do.
886. Build a team immersed in your vision.
887. Come up with innovative ways to solve problems.
888. Create a delightful customer experience.
889. Quickly learn from your mistakes.
890. Rely on people smarter than you.
891. Never sacrifice quality.
892. Pay attention to the more important things.
893. Make it fun, make it light.
894. Be persistent. Don't spread yourself too thin.
895. Motivate yourself. It's your choice.
896. Let Go
897. Nothing Is Impossible
898. Embrace the Unknown.
899. Go with the Flow
900. Embrace Stillness
901. Live a Conscious Life
902. Find Your Purpose
903. Let Go of Your Ego
904. Embrace Your Current Relationships
905. Be Open To All Possibilities
906. Be Willing to Take Risks
907. Take Advantage of Resources
908. Turn Negatives into Positives
909. Stop Complaining and Arguing, Seduce and Inspire (Connect with People)
910. All it takes is all you've got
911. Celebrate naiveté
912. Embrace the suck
913. Just do it
914. Attitude is everything
915. Serve Others
916. Focus
917. Be Productive
918. Solve Problems
919. Nothing is Particularly Hard
920. Keep Your Eye on the Prize
921. Think!
922. Grow the rightkind of grass for your region and conditions.
923. Prevent weedseeds from sprouting with corn gluten meal.
924. Cut your grassat the right height!
925. Feed it right!
926. Water correctly!
927. Tap your local expertise.
928. Stay focused on academics
929. Take care of yourself
930. Need help with your organization and time management skills?
931. Plan Ahead
932. Create an action plan
933. Getting ready
934. Make healthy choices both in and out of work.
935. Don't be afraid to 'Take The Pipe' and start over.
936. "Do not pray for easy lives. Pray to be stronger men."
937. Engage Stakeholders In Discovery
938. Think TCO, Not ROI
939. Think Users, Not Devices
940. Evaluate Operating Systems First, Then Devices
941. Address Compliance
942. Evaluate Management And Deployment Tools
943. Create An Employee Education Program
944. Mobile Is Crucial for Most Local Service Companies
945. Remember to ignore your e-mail.
946. Manage your manager.
947. Ignore artificial boundaries
948. Do something great that no one asked you to do
949. Talk to customers early and often
950. Remember the M&M's
951. Plan ahead and work your plan.
952. Poll your target audience and past attendees.
953. Price appropriately.
954. Partner with your partners.
955. Consult a professional.
956. Audit the experience and think mobile.
957. Break down data silos.
958. Create cross-functional customer teams.
959. Rethink your preference center.
960. Monitor trust and satisfaction.
961. Don't Skip the Fundamentals
962. Keep One Eye on the ROI
963. That Glass Is Half-Full
964. Test for outliers
965. Check KPIs upfront
966. Start with clean data
967. Know your enemy
968. Never say die
969. Hire the best
970. Ignore the Critics
971. Pay your employees well
972. Progress, and only progress
973. Attend a Transition Assistance Program (TAP)
974. Think about transferrable skills
975. Find military-friendly employers
976. Adjust from military to corporate speak
977. Play up your strengths as an ex-military candidate.
978. Network, network, network.
979. Cultivate an attitude of learning
980. Appreciate the difference between important and urgent tasks
981. Master the art of changing habits
982. Learn a new language
983. Meditate
984. Keep a journal
985. Create a life mission
986. Jump out of the comfort zone
987. Learn the art of small talk
988. Help whenever you can
989. Excel at what you do
990. Practice gratitude
991. Be mindful
992. Don't fit in
993. Learn from the mistakes of others
994. Be comfortable with change
995. Manage the pangs of regret, guilt and fear
996. Don't reinvent the wheel
997. Find a mentor
998. Listen to your thoughts
999. Try minimalism
1000. Learn the ancient art of rhetoric
1001. Surround yourself with good souls
1002. Get rid of the TV
1003. Travel
1004. Let the ideas mingle
1005. Be a finisher
1006. Pessimism sucks
1007. Build a personal brand
1008. Don't be too harsh on yourself
1009. Make a stunning first impression
1010. Let go the incessant chatter
1011. Try freelancing
1012. Be a connector
1013. Take risks
1014. Master the art of public speaking
1015. Learn to write well
1016. Don't aim for absolute perfection
1017. Money is not that important
1018. Money can break you
1019. You can't plan it all
1020. Quit early
1021. Be fiercely independent
1022. Learn a strategy game
1023. Establish a feedback mechanism
1024. Be a linchpin
1025. "Never give in, never give in, never; never; never; never — in nothing, great or small, large or petty — never give in except to convictions of honor and good sense" (On October 29, 1941, U.K. Prime Minister Winston Churchill)
ABSOLUTE END.
Authored By Copyright Mr. Andres Agostini
White Swan Book Author (Source of this Article)
www.LINKEDIN.com/in/andresagostini
www.AMAZON.com/author/agostini
http://connect.FORWARDMETRICS.com/profile/1649/Andres-Agostini.html