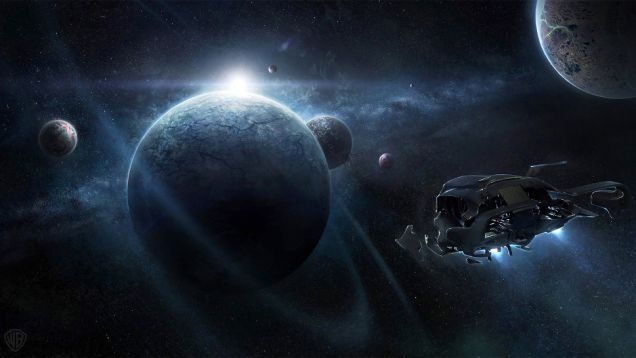 It's generally assumed that we will eventually find signs of life in the galaxy. But rarely do we consider searching for advanced civilizations that have destroyed themselves. Here's how we could do it—and what the search for dead aliens could tell us about our own future.
Typically, astrobiologists and SETI enthusiasts are in the business of searching for signs of active extraterrestrial civilizations. Proposed signatures that could be detected by astronomical instruments on Earth include radio and optical signals, megascale engineering objects (such as Dyson Spheres) radiating in the far infrared, artificial illumination, and abnormal levels of atmospheric carbon dioxide suggestive of a post-industrial age civilization.
But a new study by a research team from Cornell University's Carl Sagan Institute suggests we should also look for signs of alien civilizations that have destroyed themselves. It would be a grim task, but the ability to detect extinct civilizations would not only tell us something about the prospect of intelligent life in the galaxy, it might also tell us something about our own fate as well.