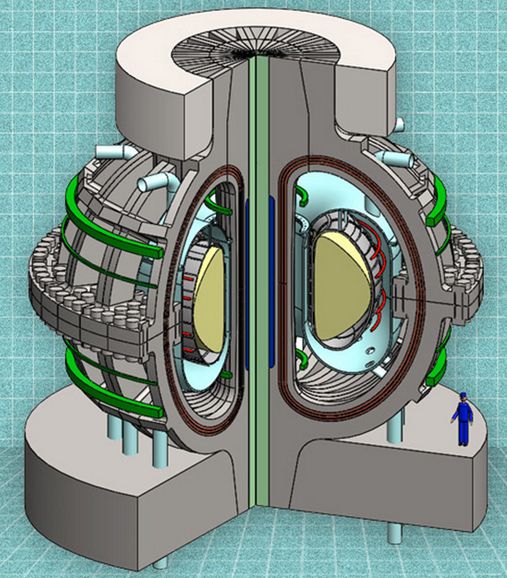 A cutaway view of the proposed ARC reactor (credit: MIT ARC team)
MIT plans to create a new compact version of a tokamak fusion reactor with the goal of producing practical fusion power, which could offer a nearly inexhaustible energy resource in as little as a decade.
Fusion, the nuclear reaction that powers the sun, involves fusing pairs of hydrogen atoms together to form helium, accompanied by enormous releases of energy.
The new fusion reactor, called ARC, would take advantage of new, commercially available superconductors — rare-earth barium copper oxide (REBCO) superconducting tapes (the dark brown areas in the illustration above) — to produce stronger magnetic field coils, according to Dennis Whyte, a professor of Nuclear Science and Engineering and director of MIT's Plasma Science and Fusion Center.