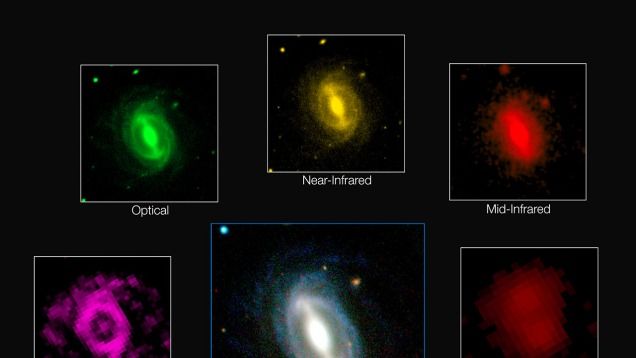 Brace yourselves: winter is coming. And by winter I mean the slow heat-death of the Universe, and by brace yourselves I mean don't get terribly concerned because the process will take a very, very, very long time. (But still, it's coming.)
Based on findings from the Galaxy and Mass Assembly (GAMA) project, which used seven of the world's most powerful telescopes to observe the sky in a wide array of electromagnetic wavelengths, the energy output of the nearby Universe (currently estimated to be ~13.82 billion years old) is currently half of what it was "only" 2 billion years ago — and it's still decreasing.
"The Universe has basically plonked itself down on the sofa, pulled up a blanket and is about to nod off for an eternal doze," said Professor Simon Driver from the International Centre for Radio Astronomy Research (ICRAR) in Western Australia, head of the nearly 100-member international research team.