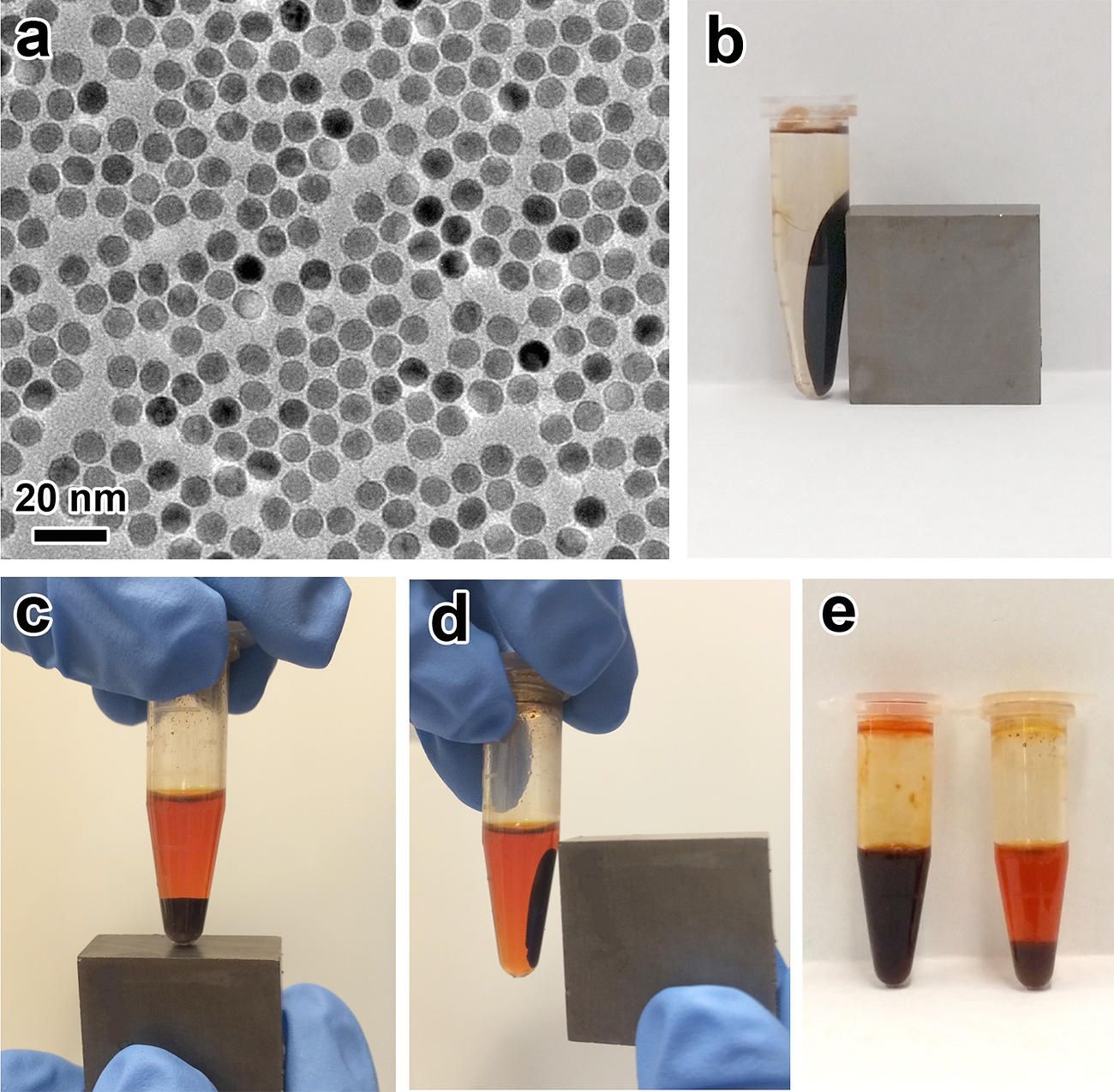 (Phys.org)—Scientists have built a battery containing a magnetic fluid that can be moved in any direction by applying a magnetic field. The magnetically controlled battery concept could be especially useful for flow batteries, where it could eliminate the need for the pumps that are typically required for moving the electrolyte from an external storage tank to the inside of a power stack to provide electricity. Flow batteries are being actively researched as large-scale energy storage devices for power grids, where they could store energy captured by intermittent alternative energy sources such as wind and solar.
The researchers, led by Yi Cui, Professor at Stanford University, have published a paper on the new magnetically controlled battery in a recent issue of Nano Letters.
"The greatest significance of our work lies in the innovative idea of using a magnetic field to control and enhance the mass and electron transport in a battery system," lead author Weiyang Li, previously at Stanford University and now at Dartmouth College, told Phys.org.