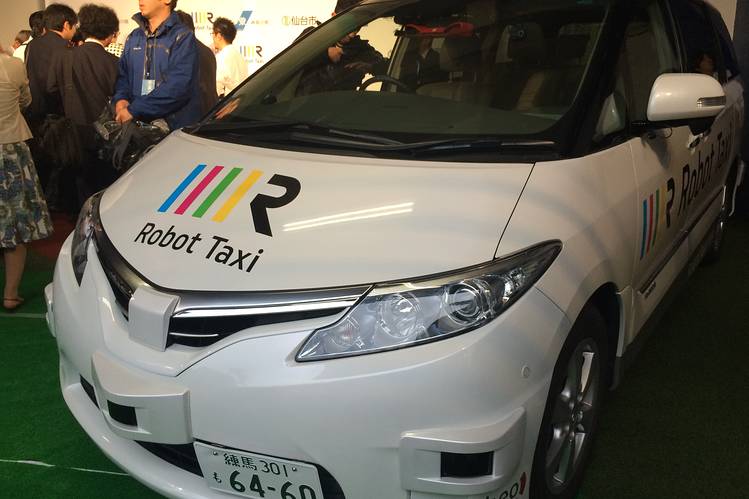 Japan's cabinet office, Kanagawa prefecture and Robot Taxi Inc. on Thursday said they will start experimenting with unmanned taxi service beginning in 2016. The service will be offered for approximately 50 people in Kanagawa prefecture, just south of Tokyo, with the auto-driving car carrying them from their homes to local grocery stores.
According to the project organizers, the cabs will drive a distance of about three kilometers (two miles), and part of the course will be on major avenues in the city. Crew members will be aboard the car during the experiment in case there is a need to avoid accidents.
Robot Taxi Inc., a joint venture between mobile Internet company DeNA Co. and vehicle technology developer ZMP Inc., is aiming to commercialize its driverless transportation service by 2020. The company says it will seek to offer unmanned cabs to users including travelers from overseas and locals in areas where buses and trains are not available.