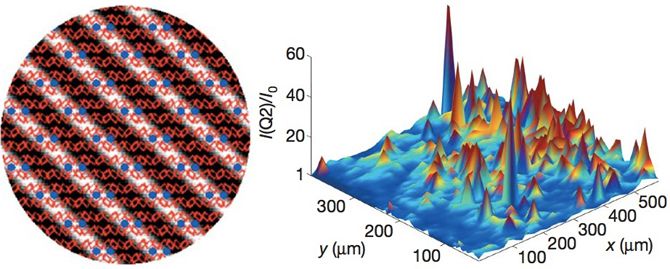 What seemed to be flaws in the structure of a mystery metal may have given physicists a glimpse into as-yet-undiscovered laws of the universe.
The qualities of a high-temperature superconductor — a compound in which electrons obey the spooky laws of quantum physics, and flow in perfect synchrony, without friction — appear linked to the fractal arrangements of seemingly random oxygen atoms.
Those atoms weren't thought to matter, especially not in relation to the behavior of individual electrons, which exist at a scale thousands of times smaller. The findings, published Aug. 12 in Nature, are a physics equivalent of discovering a link between two utterly separate dimensions.