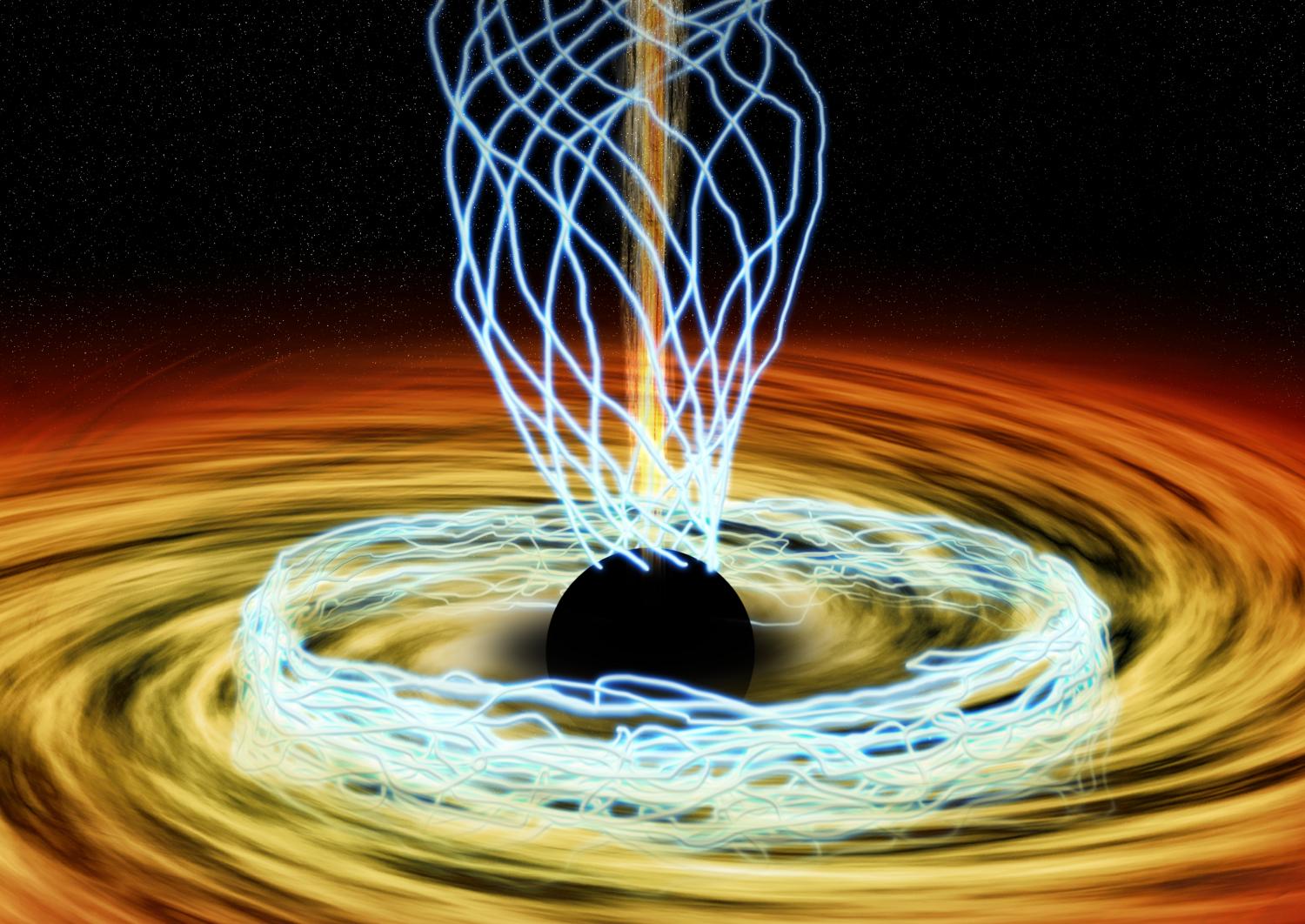 Most people think of black holes as giant vacuum cleaners sucking in everything that gets too close. But the supermassive black holes at the centers of galaxies are more like cosmic engines, converting energy from infalling matter into intense radiation that can outshine the combined light from all surrounding stars. If the black hole is spinning, it can generate strong jets that blast across thousands of light-years and shape entire galaxies. These black hole engines are thought to be powered by magnetic fields. For the first time, astronomers have detected magnetic fields just outside the event horizon of the black hole at the center of our Milky Way galaxy.
"Understanding these magnetic fields is critical. Nobody has been able to resolve magnetic fields near the event horizon until now," says lead author Michael Johnson of the Harvard-Smithsonian Center for Astrophysics (CfA). The results appear in the Dec. 4th issue of the journal Science.
"These magnetic fields have been predicted to exist, but no one has seen them before. Our data puts decades of theoretical work on solid observational ground," adds principal investigator Shep Doeleman (CfA/MIT), who is assistant director of MIT's Haystack Observatory.