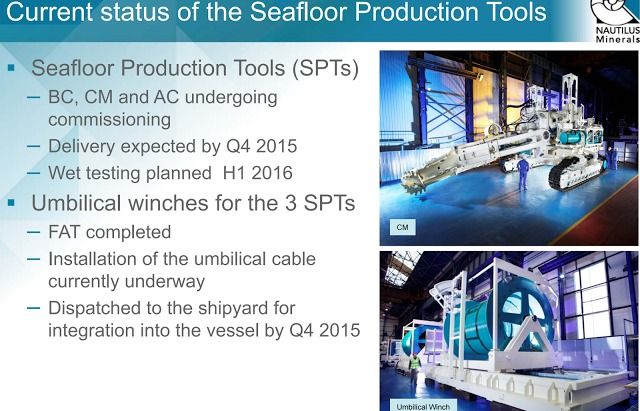 Nextbigfuture wrote about Nautilus Minerals several times since 2010. Nautilus Minerals is the first company to commercially explore the seafloor for massive sulphide systems, a potential source of high grade copper, gold, zinc and silver. Nautilus is developing a production system using existing technologies adapted from the offshore oil and gas industry, dredging and mining industries to enable the extraction of these high grade Seafloor Massive Sulphide (SMS) systems on a commercial scale.
Nautilus' copper-gold project, Solwara 1, is under development in the territorial waters of Papua New Guinea.
Here is an update based on a presentation on August 2015.