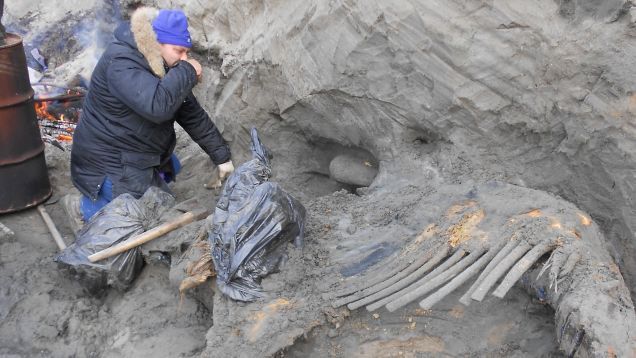 The carcass was remarkably well preserved, but something was clearly wrong. A rounded hole through the interior jugal. Deep incisions along the ribs. Dents in the left scapula. A broken mandible.
This 45,000 year-old mammoth's life ended violently at the hands of hunters. That wouldn't be surprising—it's well known that Pleistocene humans were expert mammoth killers—but for the location. It was excavated from a permafrost embankment at Yenisei bay, a remote spot in central Siberia where a massive river empties into the Arctic Ocean.
That makes this brutalized mammoth the oldest evidence for human expansion into the high Arctic by a wide margin. Its discovery, published today in Science, might push back the timeline for when humans entered the northernmost reaches of the world—including the first entries into North America.