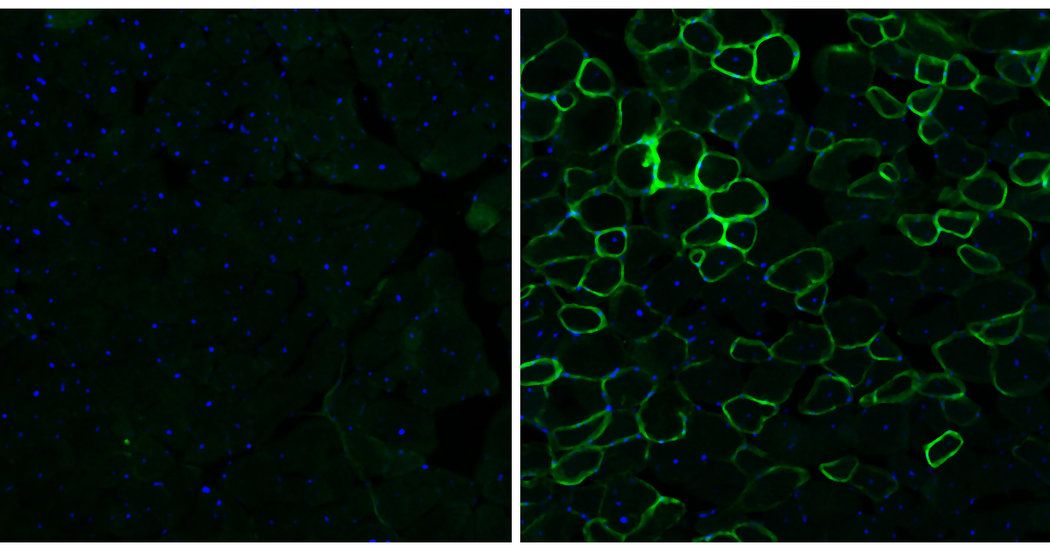 Three research groups, working independently of one another, reported in the journal Science on Thursday that they had used the Crispr-Cas9 technique to treat mice with a defective dystrophin gene. Each group loaded the DNA-cutting system onto a virus that infected the mice's muscle cells, and excised from the gene a defective stretch of DNA known as an exon.
Without the defective exon, the muscle cells made a shortened dystrophin protein that was nonetheless functional, giving all of the mice more strength.
The teams were led by Charles A. Gersbach of Duke University, Eric N. Olson of the University of Texas Southwestern Medical Center and Amy J. Wagers of Harvard University.