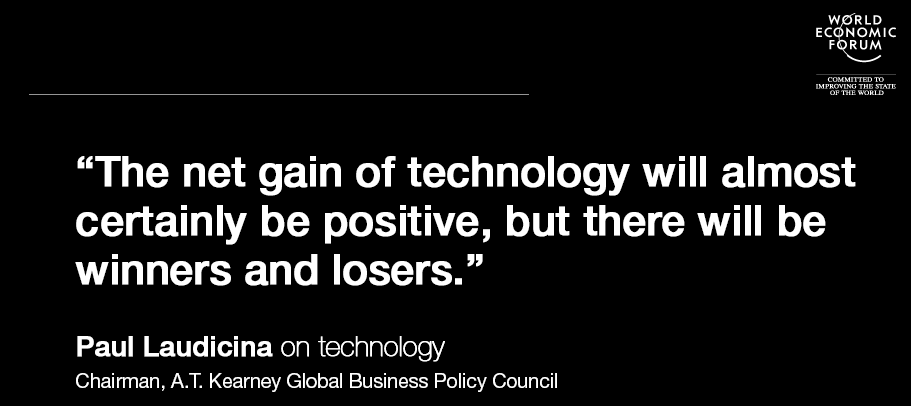 Interesting perspective of the world and globalization.
---
It is my belief that we are heading toward a blend of Islandization and Commonization. World transformation is powered first and foremost by the mega-driver of technology, which in turn is central to both of these worlds. The most significant change in the past seven years of world history is that we have entered into a period of sustained technological progress. I fully expect in coming years further breakthroughs in areas including alternative energy, biotechnology and artificial intelligence that dramatically change our economies and our societies.
Unfortunately, I am less sure that technological change will be positive. The exploitation by violent extremists of social media is a case in point of the double-edge that new technologies can bring. This is an extremely disruptive and dislocating time for individuals, organizations and governments alike. The net gain of technology will almost certainly be positive, but there will be winners and losers, and losers will not necessarily go quietly. Nor will the winners necessarily perceive objective gain as actual gain. And some new technologies, such as the gene-editing powers of CRISPR, point to a highly uncertain future.
In our days together in Davos, I will focus my conversations on this new age of exploration in a post-globalization world. As the next global order takes hold, organizational foresight and agility will be critical in determining winners and losers in the new global operating environment.