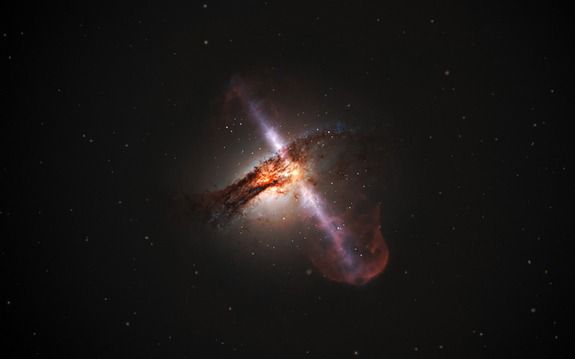 Many folks often ask "What's next for technology after Quantum?" Many suggests space, some folks suggest some sort of vNext technology or science that hasn't been identified or fully discovered, etc. It truly is something that many of us have been asking ourselves for the past few years. However, there is still so much that still needs to be experimented with in ragards to Quantum; including teleporting information via Quantum from a black hole. And, what and how will this type of experiment improve our own usage of Quantum in the future.
---
The information that can be extracted from this hypothetical black hole is quantum information, meaning that instead of existing in either a 0 or 1 state, like a classical bit, the data collected would exist as a superposition of all potential states.
"We've demonstrated concretely that it is possible, in principle, to retrieve some quantum information from a black hole," said study co-author Adam Jermyn, a doctoral candidate at the University of Cambridge in England. [The 9 Biggest Unsolved Mysteries in Physics]
But don't go tossing your computer into the nearest black hole just yet. The amount of information that can be retrieved is tiny — just one quantum bit, or qubit. What's more, getting that bit would likely mean sacrificing the possibility of retrieving other quantum information from the black hole, the researchers reported in October 2015 in the preprint journal arXiv.