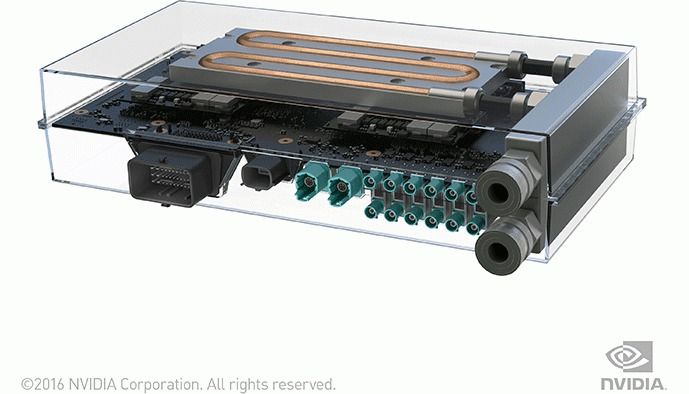 Nvidia took pretty much everyone by surprise when it announced it was getting into self-driving cars; it's just not what you expect from a company that's made its name off selling graphics cards for gamers.
At this year's CES, it's taking the focus on autonomous cars even further.
The company today announced the Nvidia Drive PX2. According to CEO Jen-Hsun Huang, it's basically a supercomputer for your car. Hardware-wise, it's made up of 12 CPU cores and four GPUs, all liquid-cooled. That amounts to about 8 teraflops of processing power, is as powerful as 6 Titan X graphics cards, and compares to 'about 150 MacBook Pros' for self-driving applications.