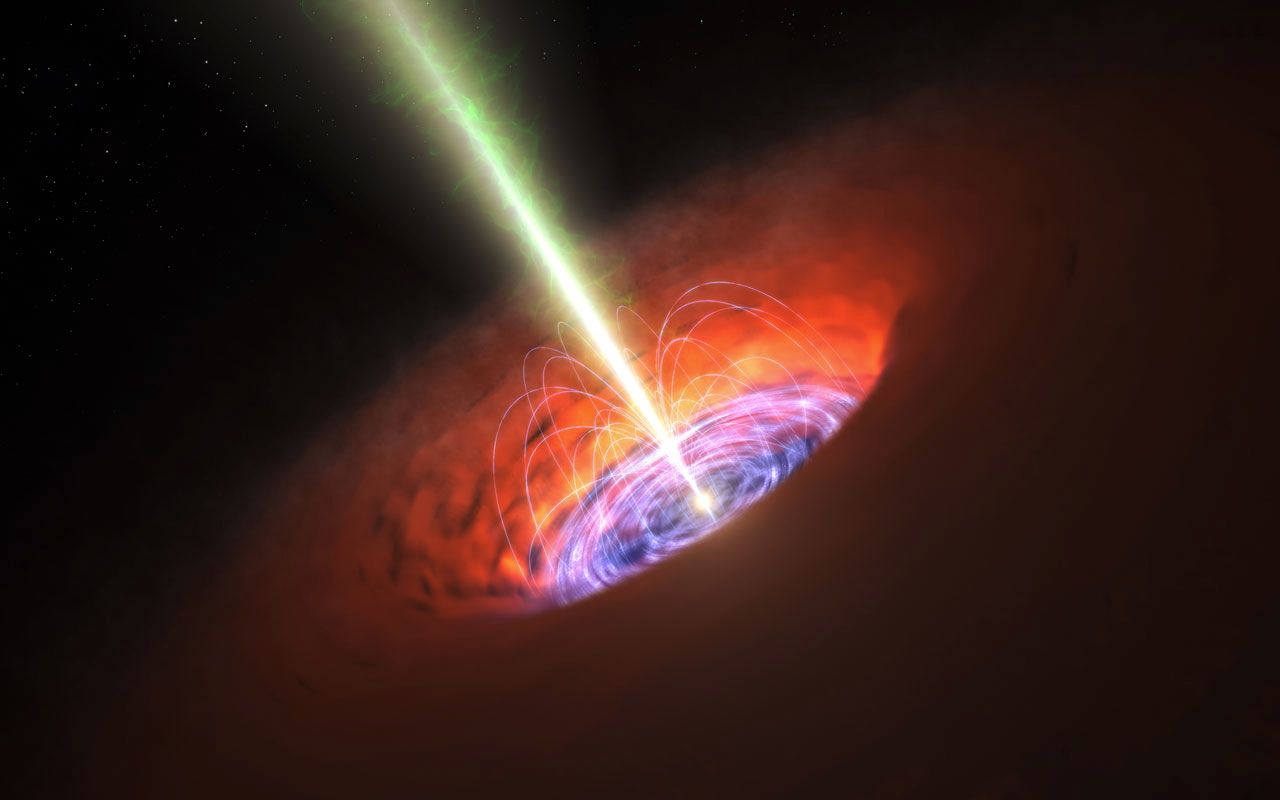 Black holes may sport a luxurious head of "hair" made up of ghostly, zero-energy particles, says a new hypothesis proposed by Stephen Hawking and other physicists.
The new paper, which was published online Jan. 5 in the preprint journal arXiv, proposes that at least some of the information devoured by a black hole is stored in these electric hairs.
Still, the new proposal doesn't prove that all the information that enters a black hole is preserved.