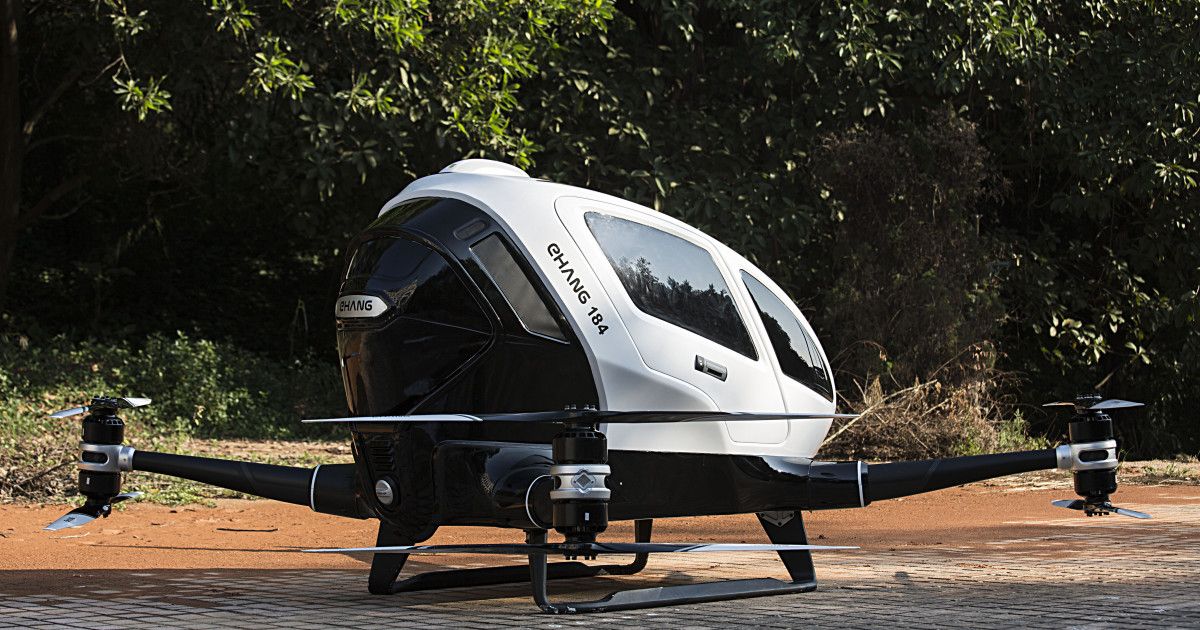 Yup, you read that headline right. A Chinese UAV company named Ehang just unveiled the world's first autonomous flying taxi.
The plainly-named 184 drone is essentially a giant quadcopter designed to carry a single passenger — and it needs no pilot. Inside the cockpit, there are absolutely zero controls. No joystick, no steering wheel, no buttons, switches, or control panels — just a seat and a small tablet stand.
To fly it, the user simply hops in the cockpit, fires up the accompanying mobile app, and chooses a destination. From that point onward, you're just along for the ride. The drone takes care of all the piloting and navigation autonomously — so you supposedly don't need a pilot's license to use it.