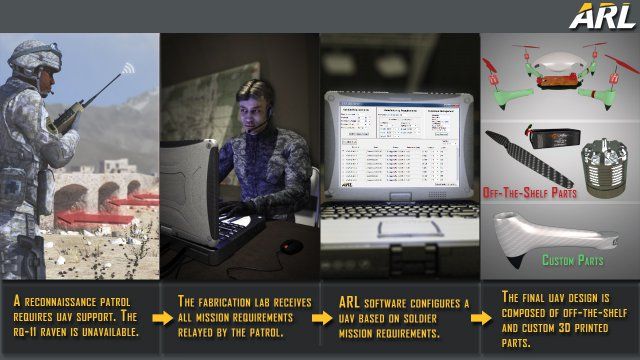 ABERDEEN PROVING GROUND, Md. (Feb. 5, 2016) — Each year, the U.S. Army conducts a series of technology demonstrations known as the Army Expeditionary Warrior Experiments, or AEWE. The event is the U.S. Army Training and Doctrine Command's live, force-on-force experiment.
AEWE places technologies under development by industry and Army researchers into the hands of Soldiers for early and credible feedback from the end-user.
In January, the AEWE 2017 team selected a project submitted by the U.S. Army Research Laboratory for inclusion in its next round of experimentation: On-Demand Small Unmanned Aircraft Systems, or UAS. It is one of 50 technologies slotted to participate in the experiment with 14 from government researchers and 36 from industry.