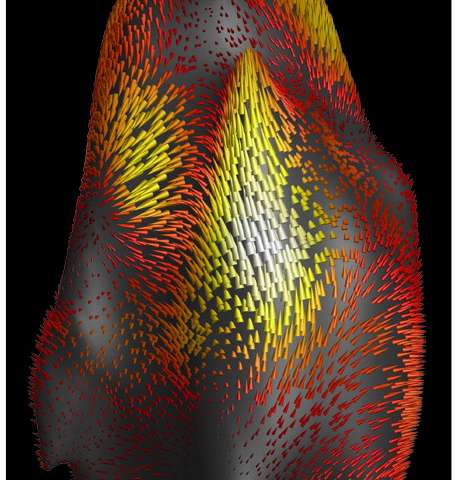 Brown University engineers have developed a new technique to help researchers understand how cells move through complex tissues in the body. They hope the tool will be useful in understanding all kinds of cell movements, from how cancer cells migrate to how immune cells make their way to infection sites.
The technique is described in a paper published in the Proceedings of the National Academy of Sciences.
The traditional method for studying cell movement is called traction force microscopy (TFM). Scientists take images of cells as they move along 2-D surfaces or through 3-D gels that are designed as stand-ins for actual body tissue. By measuring the extent to which cells displace the 2-D surface or the 3-D gel as they move, researchers can calculate the forces generated by the cell. The problem is that in order to do the calculations, the stiffness and other mechanical properties of artificial tissue environment must be known.
Read more