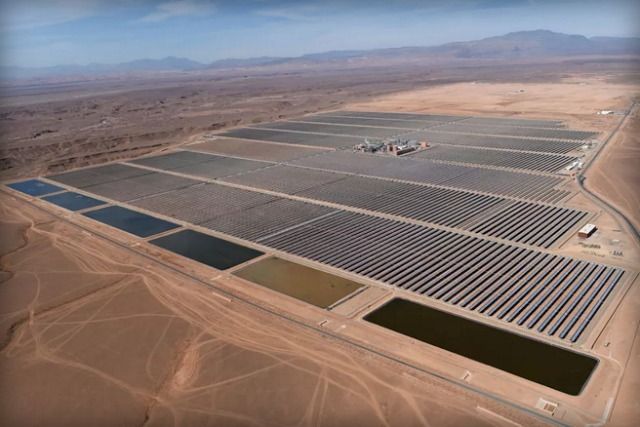 As oil was to Saudi Arabia, could solar be to Morocco?
---
Morocco has turned on its enormous solar power plant in the town of Ourrzazate, on the edge of the Saharan desert. The plant already spans thousands of acres and is proficient of generating up to 160 megawatts of power. It's already one of the largest solar power grids in the world, capable of being seen from space. And it's only going to get bigger.
The present grid, called Noor I, is just the first phase of a planned project to bring renewable energy to millions living in Morocco. It will soon be followed by expansions, Noor II and Noor III, that will add even more mirrors to the present plant. Once the project is finished around 2018, the whole grid will cover 6,000 acres. It will be capable of producing up to 580 megawatts of power, comparable to that of a small nuclear reactor.