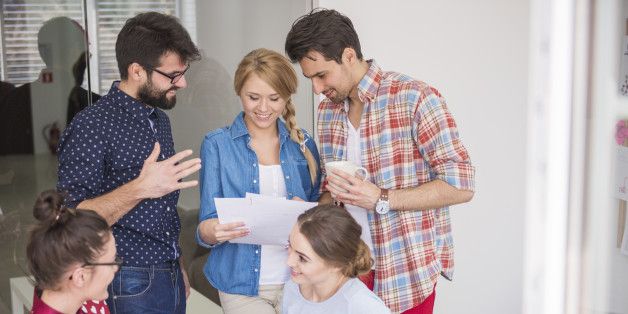 Danaher's Instruments of Change — If you feel like your industry that has always been on a slow & stable growth curve is now under greater pressure to change; you're not alone. Recent indicators are showing with the latest changes in tech and consumers (namely the millennials as the largest consumers today); industries have been shaken up to perform at new levels like never before or companies in those industries will cease to be relevant.
---
Doing well by doing good is now expected for businesses, and moral leadership is at a premium for CEOs. For today's companies to maintain their license to operate, they need to take into account a range of elements in their decision making: managing their supply chains, applying new ways of measuring their business performance that include indicators for social as well as commercial returns, and controlling the full life cycle of their products' usage as well as disposal. This new reality is demonstrated by the launch last September of the Sustainable Development Goals (SDGs), which call on businesses to address sustainability challenges such as poverty, gender equality, and climate change in new and creative ways. The new expectations for business also are at the heart of the Change the World list, launched by Fortune Magazine in August 2015, which is designed to identify and celebrate companies that have made significant progress in addressing major social problems as a part of their core business strategy.
Technology and millennials seem to be driving much of this change. Socially conscious customers and idealistic employees are applauding companies' ability to do good as part of their profit-making strategy. With social media capable of reaching millions instantly, companies want to be on the right side of capitalism's power. This is good news for society. Corporate venturing activities are emerging, and companies are increasingly leveraging people, ideas, technology, and business assets to achieve social and environmental priorities together with financial profit. These new venturing strategies are focusing more and more on areas where new partnerships and investments can lead to positive outcomes for all: the shareholders, the workers, the environment, and the local community.
Furthermore, this is especially true in the technology sector. More than 25% of the Change the World companies listed by Fortune are tech companies, and four are in the top ten–Vodafone, Google, Cisco Systems, and Facebook. Facebook's billionaire co-founder and CEO, Mark Zuckerberg, and his wife have helped propel the technology sector into the spotlight as a shining beacon of how to do good and do well. Zuckerberg and Priscilla Chan pledged on December 1, 2015, to give 99 percent of their fortune to charity. Facebook shares are valued between $40 and $45 billion, which makes this a very large gift. The donations will initially be focused on personalized learning, curing disease, connecting people, and building strong communities.