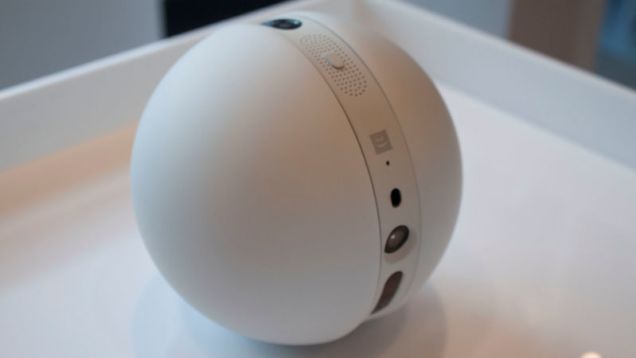 Nice gadget; however, still trying to understand it's benefit. Some may say takes pics; well why I would have a drone. Maybe good for soccer.
---
Let's talk about balls for a second. They're super handy. They've done a lot for humans. And because of spherical objects, we have sports and automobiles. Heck—even the Earth is a giant ball.
But LG just took ball technology to the next level.
It's called the LG Rolling Bot, and it's like Star Wars BB-8 droid mated with a cat toy. This super ball is just one of many accessories designed with the LG G5 in mind, and it's easily the most insane of the bunch.