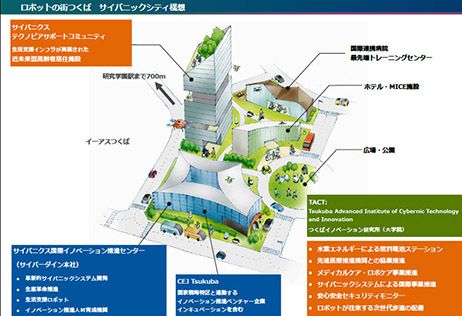 I don't believe it! A City Comprised of Robots; it really is happening. Why do I all the sudden feel like I am watching an episode of "WestWorld" being played out in reality.
---
TSUKUBA, Ibaraki Prefecture–A start-up firm here is planning to construct a futuristic "city of robots" that relies on robotic and cybernetic technologies to assist with the daily lives of humans.
Cybernic City is the brainchild of Cyberdyne Inc. President Yoshiyuki Sankai, a professor at the University of Tsukuba, known for developing the robot suit HAL (Hybrid Assistive Limb) power assist device for applications in health care and welfare.
Cybernic City will be built in Tsukuba, where the company has its headquarters, and will feature a research-and-development center, senior citizen housing and other facilities on 8.4 hectares of land.