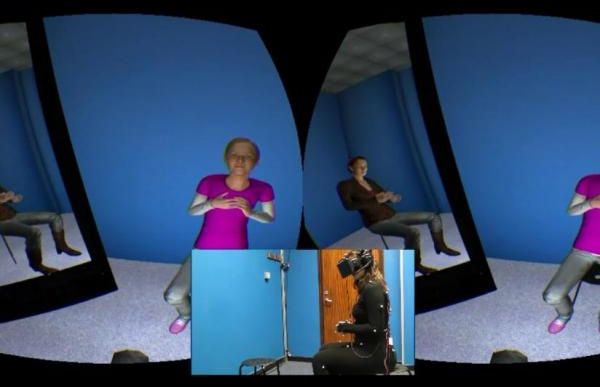 Here is a concept; "could VR be used to rehabilitate criminals to experience through VR what their victims have experienced?" I do know in the recent 20 yrs a part of rehabilitation has included the criminal facing their victims so that the criminal develops a new level of empathy. However, could VR be a better solution? And, should it be?
---
LONDON, Feb. 15 (UPI) — Depression patients who interacted with characters in a virtual reality environment were less critical and more compassionate toward themselves, researchers found in a small study in England.
Researchers at University College London found some of the self-directed negativity of people feel in depression can be mitigated through role-playing in virtual reality.
Dropping people into an immersive electronic world using a virtual reality headset gives them an opportunity to experience different scenarios — in this case, by embodying either somebody comforting a distressed child or by receiving the comfort as the distressed child.
Read more