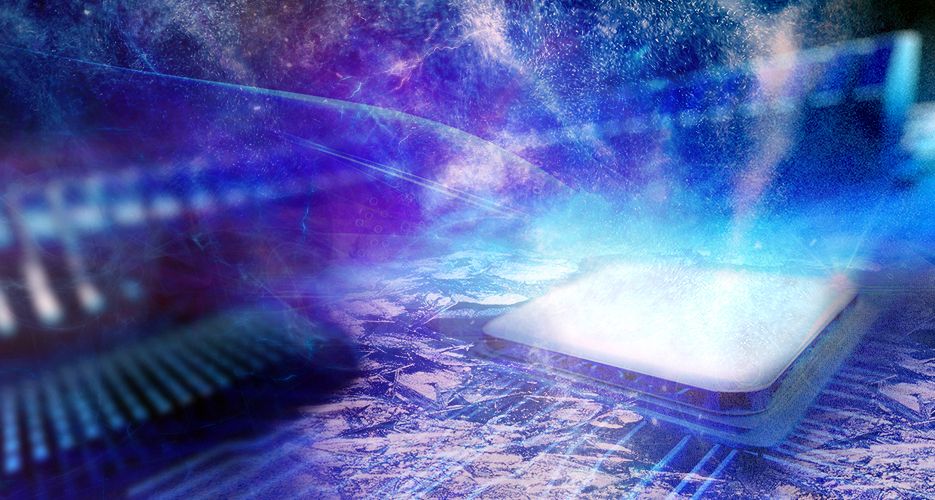 Thousands of electrical components make up today's most sophisticated systems – and without innovative cooling techniques, those systems get hot. Lockheed Martin is working with the Defense Advanced Research Projects Agency (DARPA) Microsystems Technology Office (MTO) on its ICECool-Applications research program that could ultimately lead to a lighter, faster and cheaper way to cool high-powered microchips – by cooling the chips with microscopic drops of water.
This technology has applications in electronic warfare, radars, high-performance computers and data servers.
A core team of Lockheed Martin engineers is working on a solution to meet the goal of DARPA's Inter/Intra Chip Enhanced Cooling (ICECool) program: to enhance the performance of RF MMIC power amplifiers and embedded high performance computing systems through chip-level heat removal techniques. Lockheed Martin experimentally demonstrated the effectiveness of its microfluidic cooling approach which resulted in a four-times reduction in thermal resistance and a corresponding six-times increase in RF output power when compared to conventional cooling techniques.
Read more