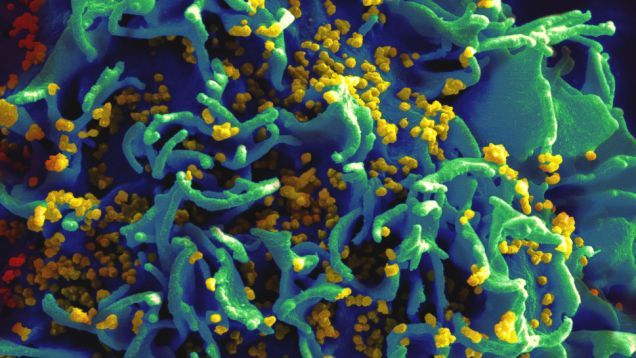 This could have some truly profound implications for the treatment of all viruses, including HIV!
---
Researchers from Temple University have used the CRISPR/Cas9 gene editing tool to clear out the entire HIV-1 genome from a patient's infected immune cells. It's a remarkable achievement that could have profound implications for the treatment of AIDS and other retroviruses.
When we think about CRISPR/Cas9 we tend to think of it as a tool to eliminate heritable genetic diseases, or as a way to introduce new genes altogether. But as this new research shows, it also holds great promise as a means to eliminate viruses that have planted their nefarious genetic codes within host cells. This latest achievement now appears in Nature Scientific Reports.
Retroviruses, unlike regular run-of-the-mill viruses, insert copies of their genomes into host cells in order to replicate. Antiretroviral drugs have proven effective at controlling HIV after infection, but patients who stop taking these drugs suffer a quick relapse. Once treatment stops, the HIV reasserts itself, weakening the immune system, thus triggering the onset of acquired immune deficiency syndrome, or AIDS.
Read more