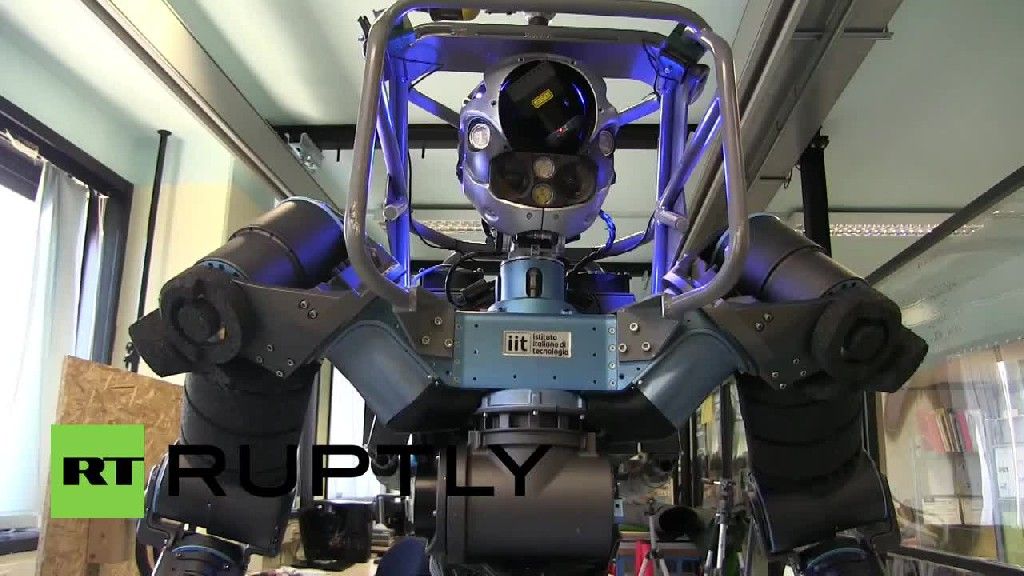 Needs lots and lots of work still.
---
The humanoid robot Walk-man showed of some of his life-saving capabilities in Genoa Thursday, as the Italian Institute of Technology (IIT) and University of Pisa develop the hardware for disaster response operations.
The 185-centimetre-high (72 inch) robot is a result of the four-year research program which started in October 2013 aimed at assisting or even replacing humans in civil damaged sites including buildings, such as factories, offices and houses.
"This is actually an anthropomorphic robot that was developed to assist humans during situations where actually we have physical disaster: disasters made by humans or the environments that becomes hostile and dangerous for emergency responders to intervene," said IIT Senior researcher Nikolaus Tspgarakis.
Read more