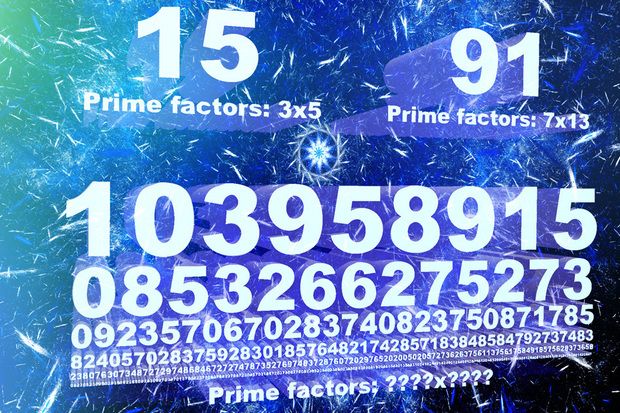 Much of the encryption world today depends on the challenge of factoring large numbers, but scientists now say they've created the first five-atom quantum computer with the potential to crack the security of traditional encryption schemes.
In traditional computing, numbers are represented by either 0s or 1s, but quantum computing relies on atomic-scale units, or "qubits," that can be simultaneously 0 and 1 — a state known as a superposition that's far more efficient. It typically takes about 12 qubits to factor the number 15, but researchers at MIT and the University of Innsbruck in Austria have found a way to pare that down to five qubits, each represented by a single atom, they said this week.
Using laser pulses to keep the quantum system stable by holding the atoms in an ion trap, the new system promises scalability as well, as more atoms and lasers can be added to build a bigger and faster quantum computer able to factor much larger numbers. That, in turn, presents new risks for factorization-based methods such as RSA, used for protecting credit cards, state secrets and other confidential data.
Read more