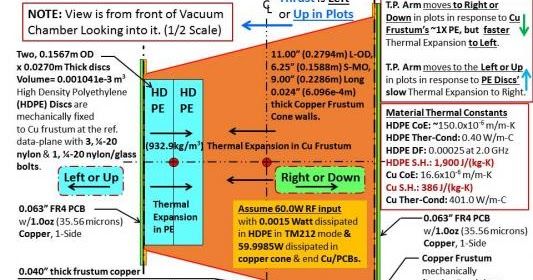 Paul March also endorsed the technical information and insights of forum member Rodal on the topic of EMdrive. Rodal indicates the differences in dielectric materials and other nuances of interpreting the known results.
A radio frequency (RF) resonant cavity thruster is a proposed new type of electromagnetic thruster. Unlike conventional electromagnetic thrusters, a resonant cavity thruster would use no reaction mass, and emit no directional radiation.
A few variations on such thrusters have been proposed. Aerospace engineer Roger Shawyer designed the EmDrive in 2001, and has persistently promoted the idea since then through his company, Satellite Propulsion Research.
Read more