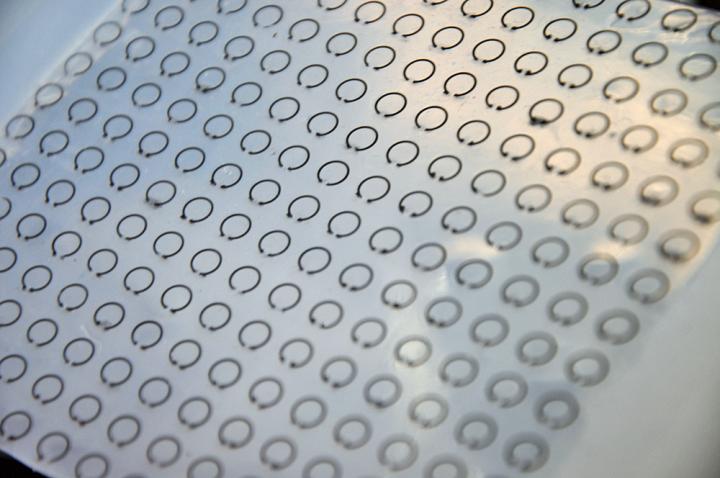 New skin for keeping you under the radar.
---
Because the meta-skin is stretchable, it can be pulled tight to augment the range of radar frequencies trapped by the resonators.
The project set out to prove that that electromagnetic waves — "perhaps even the shorter wavelengths of visible light" — can be adequately suppressed with flexible, tunable liquid-metal technologies. The material is made up of rows of rings, with a radius of 0.1 inches (2.5mm) and gaps of 0.04 inches (1mm). They're filled with galinstan, a metal alloy that remains liquid at room temperatures and is less toxic than metals who share this property, such as mercury. Each resonator acts like a small curved piece of liquid wire.
The rings create electric inductors and the gaps create electric capacitors.
Read more