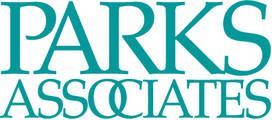 Personally, I cannot wait to visit historical sites where they are leveraging AR to bring history to life. Visiting Versailles or the Winter Palace in Russia and seeing historical figures acting out as they did then would be pretty amazing.
---
DALLAS, TX — (Marketwired) — 03/07/16 — Parks Associates today announced Glenn Hower, Research Analyst, will address the evolving virtual reality market at the Cablefax Multiscreen Summit this week in New York City.
"Virtual reality is still in its earliest days, though there are clear signs that VR is about to move from concept to market reality," Hower said. "The big change for 2016 is the emergence of multiple players making VR headsets. The Oculus Rift is currently the most recognized brand, but HTC, Samsung, and Sony have all expanded the market with their own models, which could help move this market beyond gaming and into new use cases such as virtual field trips, training, and recreation of historical events."
Hower will participate in the session "Virtual Reality Show: How VR-Enabled Content Will Change the Content Game" on Tuesday, March 8, at 1:25 p.m. at the Yale Club in New York City. The session examines how VR content and technology could disrupt the video content and distribution industry. Other panelists include Craig Barry, EVP, Production & Chief Content Officer, Turner Sports; Debra Sharon Davis, President & CEO, Davis Communications Group, Inc.; and Dekker Dreyer, CCO, Clever Fox.
Read more