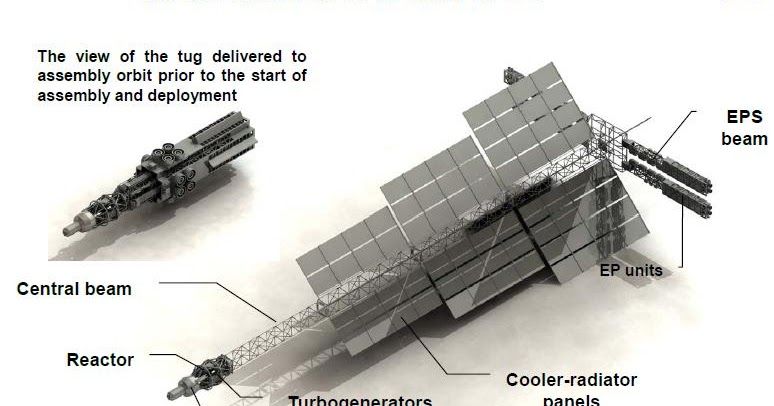 A Russian Megawatt-class nuclear propulsion system for long-range manned spacecraft must be ready by 2017, Skolkovo Foundation's Nuclear Cluster head Denis Kovalevich said on Wednesday.
"At present we are testing several types of fuel and later we will start drafting the design," Kovalevich said. "The first parts [of the nuclear engine] should be built in 2013, and the engine is expected to be ready by 2017."
The engine is being developed for interplanetary manned spacecraft to ensure that Russia maintains a competitive edge in the space race, including the exploration of the Moon and Mars.
Read more