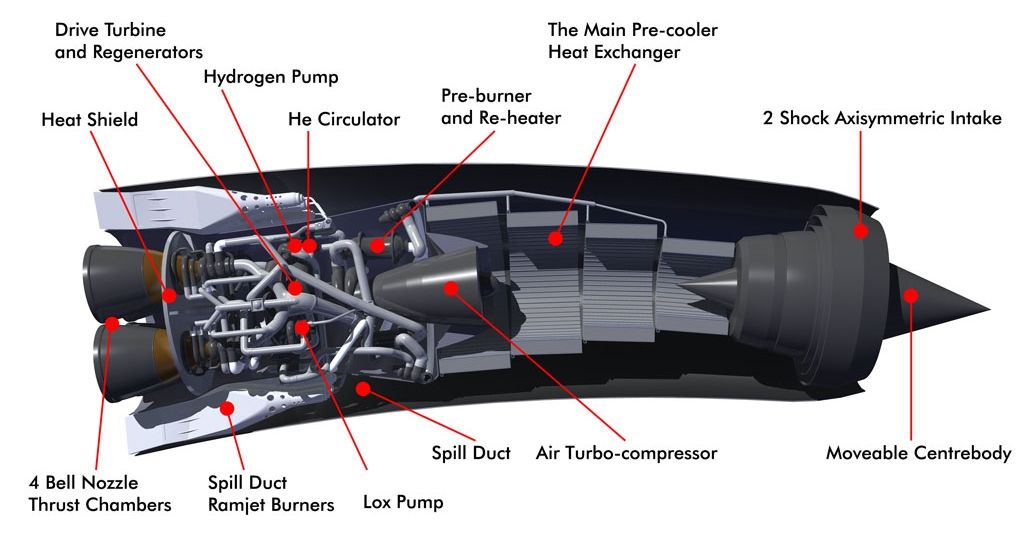 Within the next year, the U.S. Air Force
plans to unveil novel spacecraft concepts that would be powered by a potentially revolutionary reusable engine designed for a private space plane.
Since January 2014, the Air Force Research Laboratory
(AFRL) has been developing hypersonic vehicle concepts that use the Synergetic Air-Breathing Rocket Engine (SABRE), which was invented by England-based Reaction Engines Ltd. and would propel the company's Skylon space plane.
In April 2015, Reaction Engines announced that an AFRL study had concluded that SABRE is feasible. And AFRL is bullish on the technology
; the lab will reveal two-stage-to-orbit SABRE-based concepts either this September, at the American Institute of Aeronautics and Astronautics' (AIAA) SPACE 2016 conference in Long Beach, California, or in March 2017, at the 21st AIAA International Space Planes and Hypersonic Systems and Technologies
Conference in China, said AFRL Aerospace Systems Directorate Aerospace Engineer Barry Hellman. [The Skylon Space Plane in Pictures].
Read more