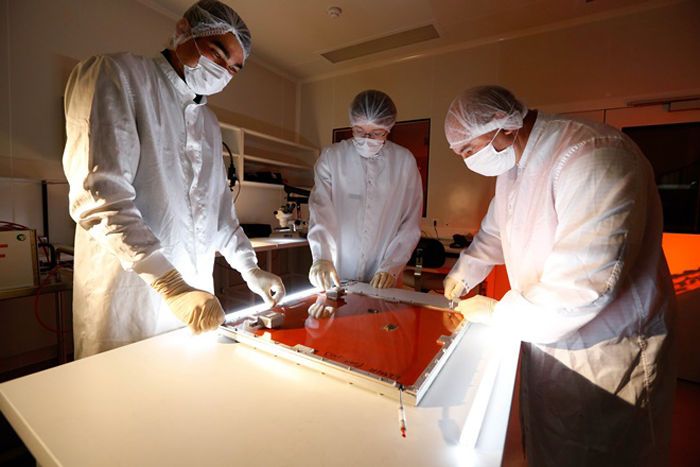 A new generation of muon telescopes has been built to detect the presence of secret structures and cavities in Egypt's pyramids, a team of researchers announced on Friday.
Built by CEA (French Alternative Energies and Atomic Energy Commission) the devices add to an armory of innovative, non-destructive technologies employed to investigate four pyramids which are more than 4,500 years old. They include the Great Pyramid, Khafre or Chephren at Giza, the Bent pyramid and the Red pyramid at Dahshur.
The project, called ScanPyramids, is scheduled to last one year and is being carried out by a team from Cairo University's Faculty of Engineering and the Paris-based non-profit organization Heritage, Innovation and Preservation (HIP Institute) under the authority of the Egyptian Ministry of Antiquities.
Read more