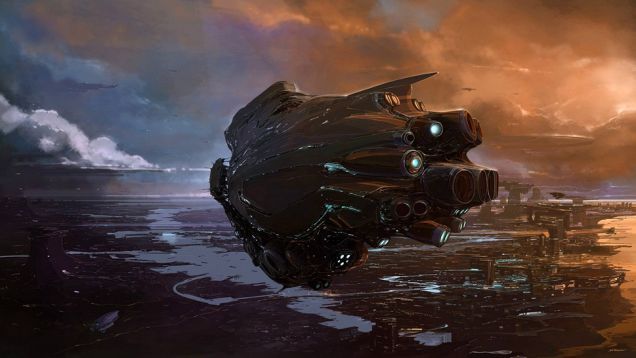 Forget about generation ships, suspended animation, or the sudden appearance of a worm hole. The most likely way for aliens to visit us — whatever their motive — is by sending robotic probes. Here's how swarms of self-replicating spacecraft could someday rule the galaxy.
Top image by Alejandro Burdisio via Concept Ships.
Back in late 1940's the Hungarian mathematician John Von Neumann wondered if it might be possible to design a non-biological system that could replicate itself in a cellular automata environment, what he called a universal constructor. Von Neumann wasn't thinking about space exploration at the time, but other thinkers like Freeman Dyson, Eric Drexler, Ralph Merkle, and Robert Freitas later took his idea and applied it to exactly that.
Read more