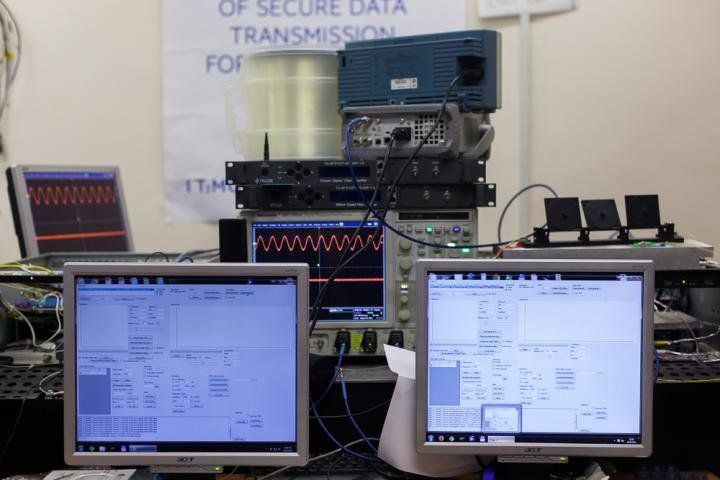 Scientists from ITMO University in Saint Petersburg, Russia have enabled the longer distance (250 Kilos) of secured data transmission occur via Quantum. Nice; and should be a wake up call to the US as well on advancing their efforts more.
---
A group of scientists from ITMO University in Saint Petersburg, Russia has developed a novel approach to the construction of quantum communication systems for secure data exchange. The experimental device based on the results of the research is capable of transmitting single-photon quantum signals across distances of 250 kilometers or more, which is on par with other cutting edge analogues. The research paper was published in the Optics Express journal.
Information security is becoming more and more of a critical issue not only for large companies, banks and defense enterprises, but even for small businesses and individual users. However, the data encryption algorithms we currently use for protecting our data are imperfect — in the long-term, their logic can be cracked. Regardless of how complex and intricate the algorithm is, getting round it is just the matter of time.
Contrary to algorithm-based encryption, systems that protect information by making use of the fundamental laws of quantum physics, can make data transmission completely immune to hacker attacks in the future. Information in a quantum channel is carried by single photons that change irreversibly once an eavesdropper attempts to intercept them. Therefore, the legitimate users will instantly know about any kind of intervention.
Read more