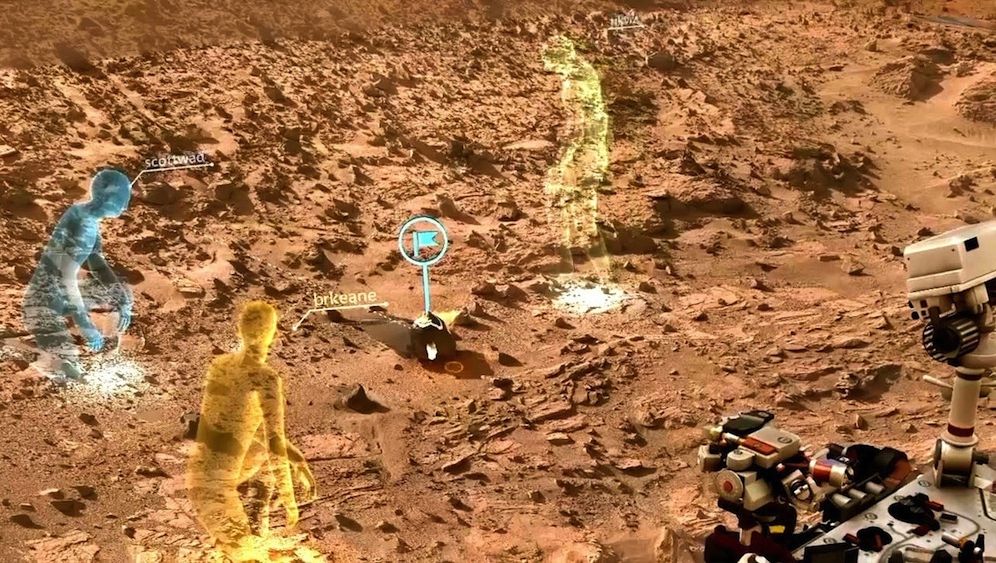 Nice
---
WASHINGTON — NASA is aiming to send astronauts to Mars sometime in the 2030s, but a new technology could help scientists explore the surface of the Red Planet — from its sprawling craters to its enormous volcanoes — from right here on Earth.
Researchers at NASA's Jet Propulsion Laboratory (JPL) in Pasadena, California, partnered with Microsoft to develop software that uses the tech giant's HoloLens headsets to allow scientists to virtually explore and conduct scientific research on Mars.
The HoloLens is an augmented reality platform that "allows us to overlay imagery on top of the world and integrate it into that world as I'm looking at it," Tony Valderrama, a software engineer at JPL, said Sunday (April 24) in a demonstration of the technology here at the Smithsonian magazine's "Future Is Here" festival. [Photos: Microsoft's HoloLens Transforms Surroundings with Holographic Tech].
Read more