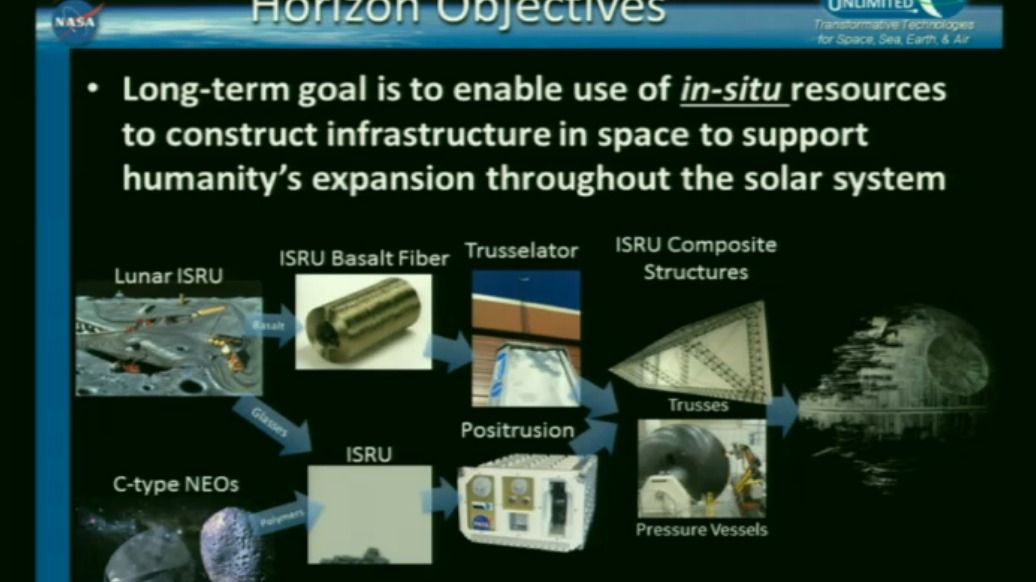 Billionaire Yuri Milner is spending $100 million to work out the technology for ground based laser based beam propulsion for interstellar travel.
California Polytechnic State University researchers propose a 100 kilowatt space based laser system capable of probing the molecular composition of cold solar system targets such as asteroids, comets, planets and moons from a distant vantage. This system uses existing technology and only some needs refinement. All of it looks achievable in the next 3 to 5 years. They have NASA NIAC funding. They have detailed designs for a 900 kilowatt system that would use two Falcon heavy launches.
The military laser segment will be about a $5 billion per year market by 2020. There is a large multi-billion commercial laser market. Those markets will drive improvements in laser efficiency and technological improvements which will be leveraged for space based systems or ground based lasers for space beam propulsion applications.
Read more